Flying Butter
(A Rookie Reader)

Flying Butter: A Rookie Reader
written by Patricia Trattles
illustrated by Gary Swift
This Rookie Reader Level A book uses basic text and comic illustrations to teach compounds, mainly that the two smaller words can often have nothing to do with the new compound word. For example, in the sample spread shown below, one page depicts a stick of butter flying through the air and the word "butter flies?", and the other side of the spread depicts the fluttering, colorful insects next to "butterflies".
This is a serviceable book for early readers. You could work it into your centers or individual reading, but we don't really recommend this a book for you to use when teaching compounds, only because there are more clever, engaging books for this purpose. Plus, most teachers will probably already have materials similar to this book (as the contents are quite basic.)


Reading Levels
Interest Level:  Kinder-Gr. 1                DRA Level:  8                
Grade Level Equiv:  1.2                      Guided Reading: E  


See inside
Below is a sample spread from inside this simple but kid-friendly book: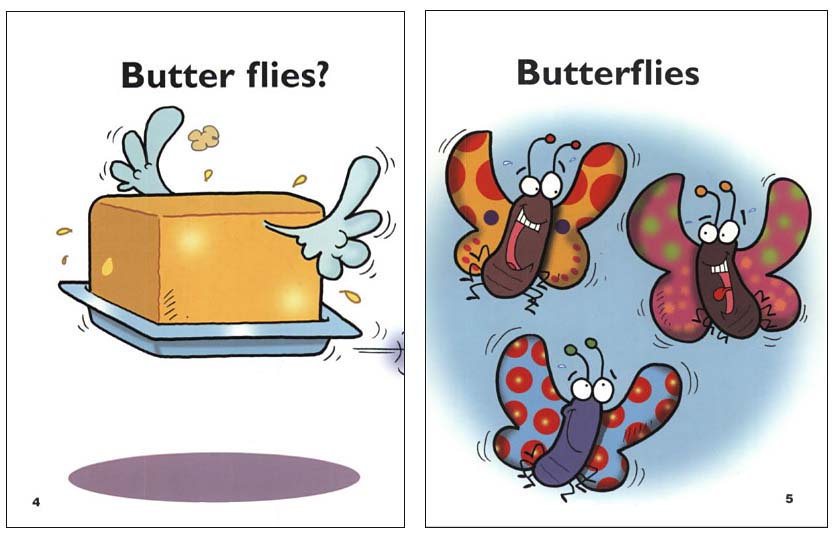 Please note that if you purchase an item from Amazon, they give us a small referral fee. And that helps us cover the costs of this website.


---