See Inside: Five Silly Fishermen
(Step Into Reading, Level 2)

Below are sample pages from inside Five Silly Fishermen, a Step Into Reading Level 2 book written by Roberta Edwards and illustrated by Sylvie Wickstrom.  This is a goofy book that also helps address a common mistake that children make when subtracting (counting the starting number).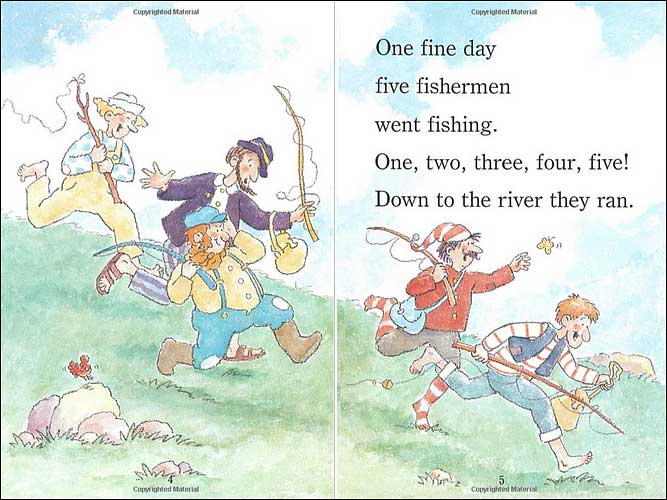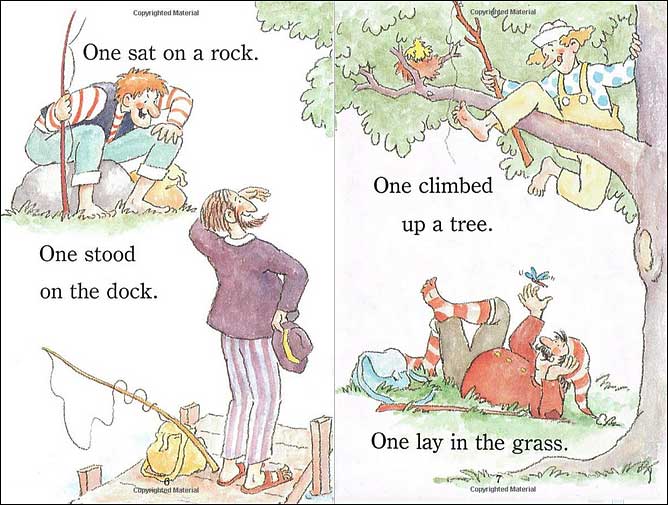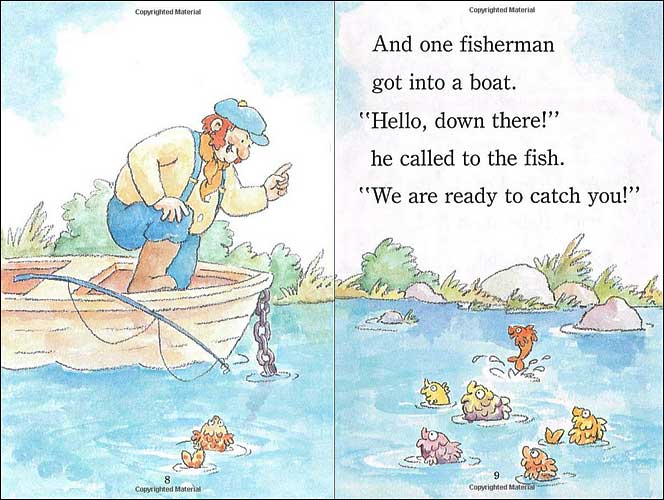 Where to now?
Now that you've seen this great book, what would you like to see now?  Please note that as an Amazon Associate, we earn from qualifying purchases.