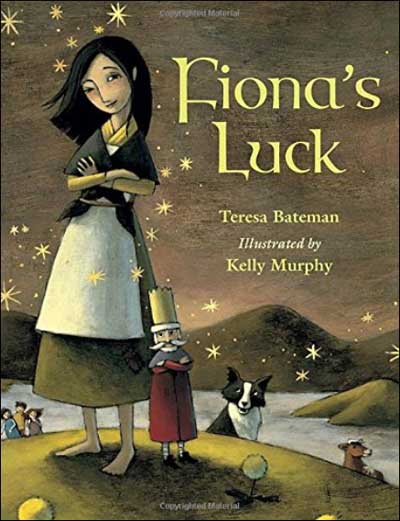 Fiona's Luck
by Teresa Bateman
illustrated by Kelly Murphy

Using the background of the Irish potato famine, Bateman weaves a tale of Irish history and leprechauns, threads it with optimism, and embroiders it with cleverness and luck.
At one time, luck was in abundance in Ireland--until the leprechaun king got angry at the humans for soaking it all up. Using a spell, he steals it away. The people fall on hard times, and Fiona uses her wits to get it back from the wily king. Murphy's illustrations are richly toned and evocative.
Reading Level
Interest Level:  Kindergarten - Grade 5
DRA Level:  30
Lexile Measure:  810L
Grade Level Equivalent:  4.7
Guided Reading Level:  N

             See Inside:  Below are sample spreads from inside this book.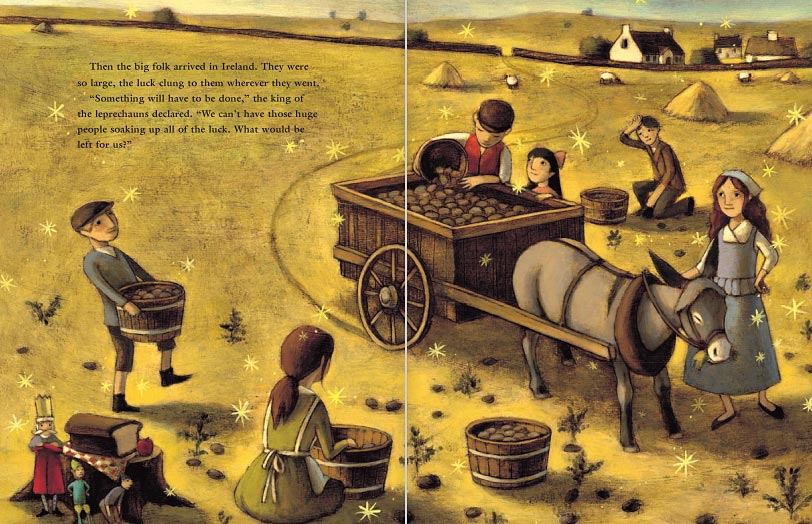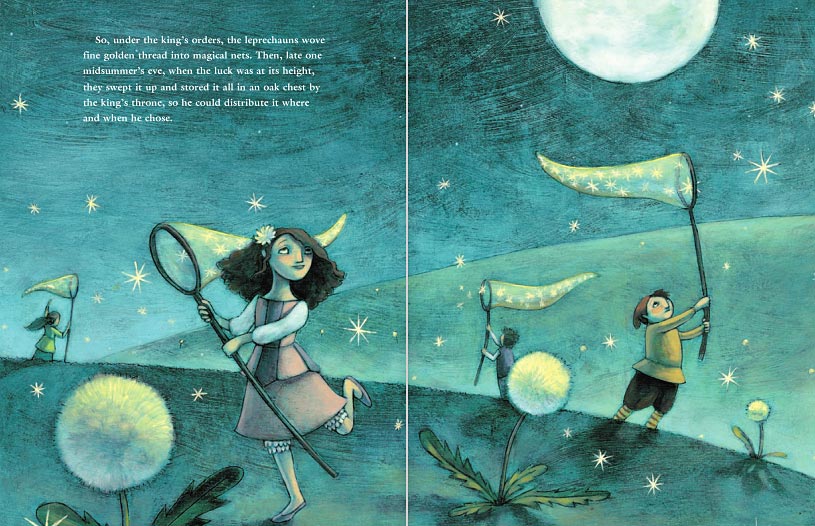 Where to now?
Now that you've seen this great book, what would you like to see now?  Please note that as an Amazon Associate, we earn from qualifying purchases.