Fall Leaves Fall!
by Zoe Hall and Shari Halpern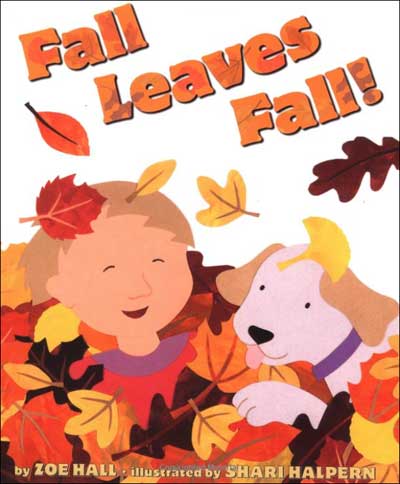 Want a book about all the fun you can have with autumn leaves?  Then Fall Leaves Fall! is perfect. This title talks about all the things that kids can "do" with fall leaves, such as: jump in big piles of them, rake them up, collect and label them, even make pictures with them. It's always good to teach about why leaves change color, how trees change over the seasons, etc... but sometimes isn't it also fun and educational to talk about all the ways we can have fun and learn by interacting with the leaves firsthand! This book is perfect for that and will definitely be a discussion starter.

Halpern's vibrant cut paper illustrations just add to the fun! School Library Journal said "this is a seasonal title you won't want to miss" and Booklist promises that of the many kid's books about fall, "few capture a young child's experience of the season as succinctly as this one."
Reading Levels
Interest Level: PreS-Gr. 1       DRA Level: 16
Difficulty Level: age 4-8          Lexile Measure: 260L
Guided Reading Level: I         Grade Level Equiv: 2.2
Below are some sample pages from inside Fall Leaves Fall. At the small sizes that we are showing them, you can't quite see how the illustrations are paper collages, but the close-up at the top of this page should give you an idea of the three-dimensional, collage look.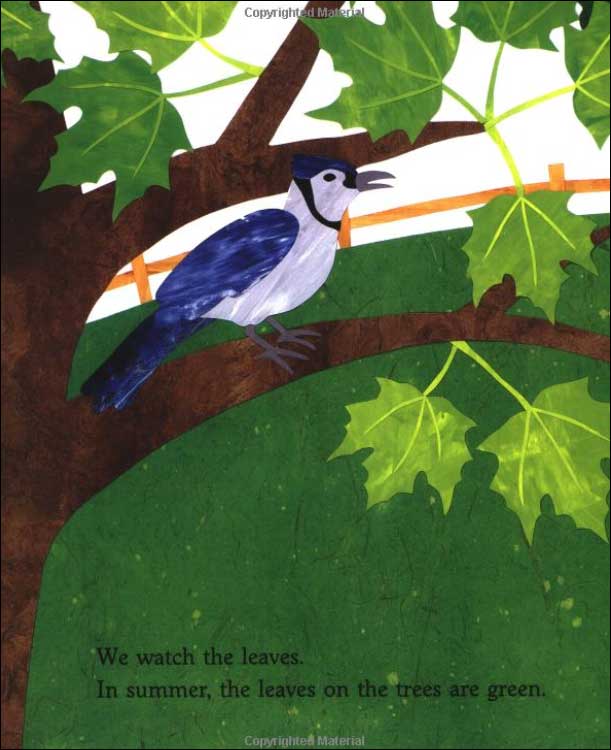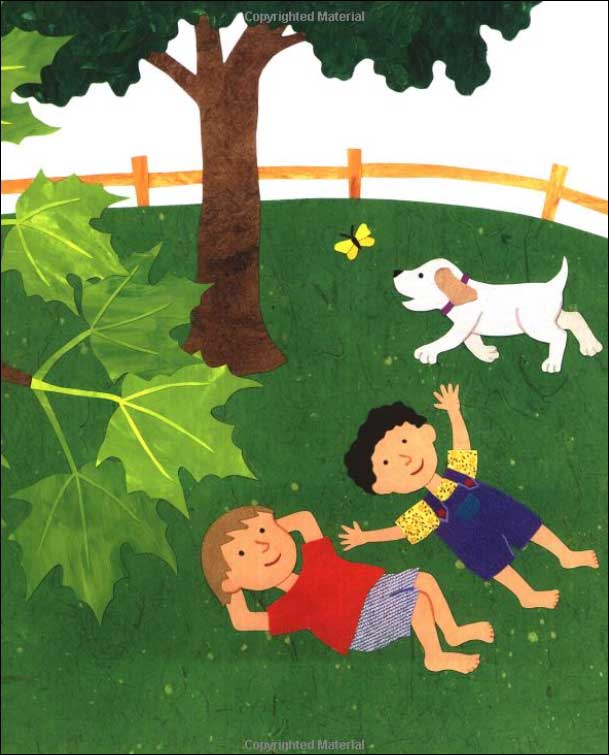 And below are a few more pages. As you can see, these pages are devoted to how kids interact with fall leaves. The illustration on the left is part of a spread about collecting leaves while the spread on the right is about playing in the leaves. The text reads: "We like to stomp on the leaves -- CRUNCH! / We like to kick the leaves, too..."  Another thing you can do with leaves is collect them to make art. Something you probably do with your students too.  That's why we like this book... it's all about what kids DO with leaves. :)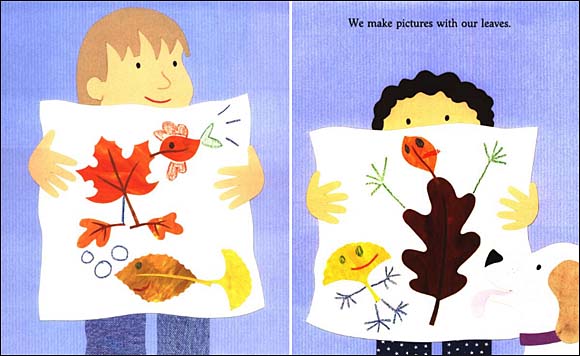 Where to now?
Now that you've seen this great book, what would you like to see now?  Please note that as an Amazon Associate, we earn from qualifying purchases.