Eight Ate:

A Feast of Homonym Riddles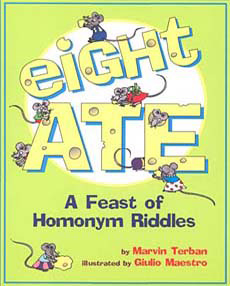 by Marvin Terban
illustrated by Giulio Maestro

A wealth of clever riddles make this classic book by Marvin Terban a great resource for teaching multiple meaning words. Humorous illustrations accompany the riddles, and contain clues to the meaning of the words. (ie: What do you call a smelly chicken? A foul fowl! / What will a foot doctor do for you? He'll heal your heal.)

Interest Level:   Gr. 1-5    (some of the homonym words might be a bit obscure for younger ones)


Below are sample spreads from inside this book.  This book is several decades old and the pages are just in black and white. This isn't out top pick for this subject, but it can be quite humorous. :)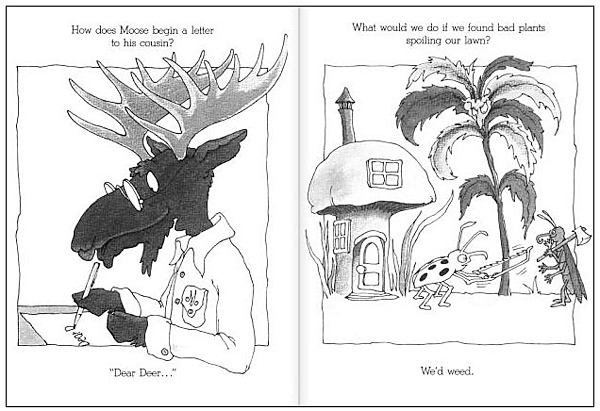 Please note that if you purchase an item from Amazon, they give us a small referral fee. And that helps us cover the costs of this website.


---