Dr. Frankenstein's Human Body Book
The Monstrous Truth About How Your Body Works
by Richard Walker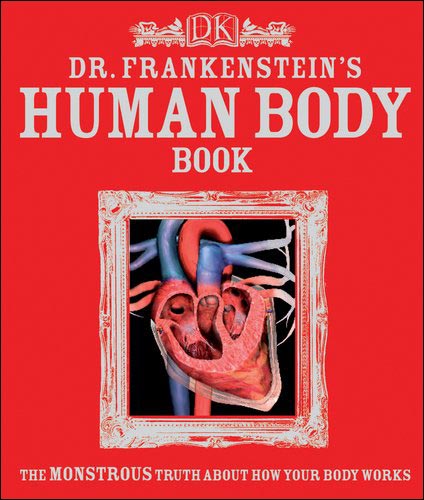 Dr. Frankenstein's 30-day course in building a human body, starting with an examination of cells and organelles on day one, and proceeding through all the major organs and body parts until the body is ready on day 30 for a 'systems check' of medical scans.
There's quite a bit of text on each spread, but the pages are heavily illustrated with drawings, images from MEG scans, and more. In a starred review, School Library Journal said "Talk about mad genius-- from conception to execution, padded red cover with 3-D effect to the up-close-and-personal images inside, this anatomy book is as engrossing as any science fiction."  Definitely put this one in your library or work it into your lessons. It's too fun and educational to pass up!
Awards Won
   * National Science Teachers' Association Outstanding Science Book 2009
   * Parents' Choice Silver Honor for Nonfiction 2008
   * Teachers' Choice Award for the Classroom 2010

Interest Level:   Grade 5-8 
See inside
Below are sample spreads from inside this book. We particularly like the mix of illustrations and diagrams and artifacts and state-of-the art photographs that are mixed in with the text. This is a well-designed title that's great for easy browsing.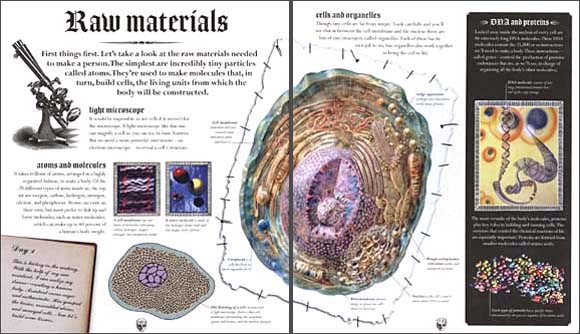 Where to now?
Now that you've seen this great book, what would you like to see now?  Please note that as an Amazon Associate, we earn from qualifying purchases.