Dinotopia series  

by James Gurney
A 19th century English scientist and his son are shipwrecked on Dinotopia, a fantastic lost world where intelligent dinosaurs and other marooned humans live together in peace. The narrative exists mainly to move the reader through the eye-popping illustrations and delightfully clever dinosaur-related contraptions.


There are four books in this fantasy series: Dinotopia, The World Beneath, Journey to Chandara, and First Flight.  These are fun books for true dinosaur lovers (although we agree with Publisher's Weekly, who said that the series is "too superficial for the serious fantasy reader...[but] great fun to browse through.")


Interest Level:    Grade 6 +


Below are sample pages from inside one of the books (Journey to Chandara):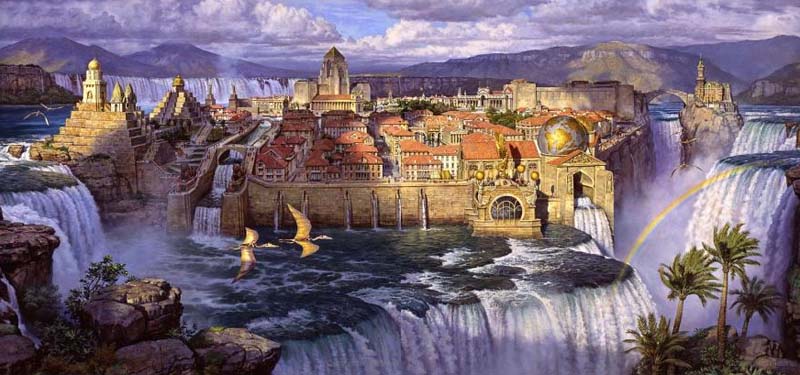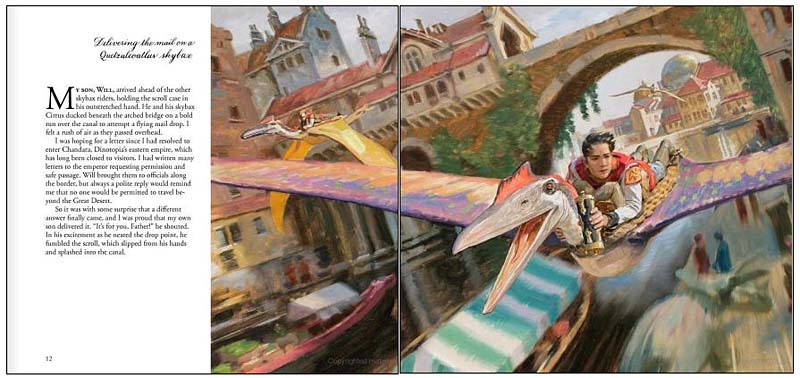 Please note that if you purchase an item from Amazon, they give us a small referral fee. And that helps us cover the costs of this website.


---