Dinothesaurus by Douglas Florian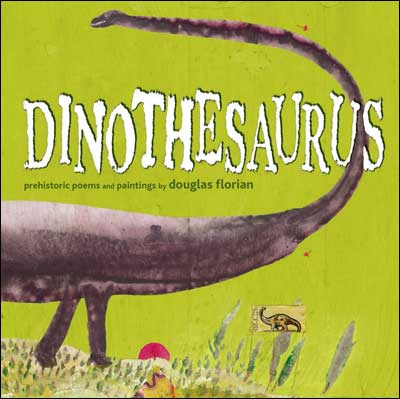 Twenty "playful paleontological poems" (School Library Journal) provide details about individual species and are accompanied by delightful mixed media collage artwork (created on paper bags!)
There are 20 poems in total, plus a 'Glossarysaurus' that provides more details about the dinosaurs. The poems are written in Florian's usual clever mixture of trivia and true facts with silly imaginings and playful puns.
There are no fierce dinosaurs here, but lots of good information. Florian's illustrations were created on paper bags and include a variety of painting, drawings, mixed media collage... Each one perfectly expands on the creative direction of the poetry (ie...a T Rex spews out collage images of all the things he has eaten--some actual items a T Rex might have eaten and some funny modern items like a boot, newspapers, etc). 


Interest Level:   1st grade - 5th grade

Below are sample spreads from inside this book. We've printed the full poems above the t-rex spread, as the text is not visible in the small versions we have here. This book is so witty, educational, and fun!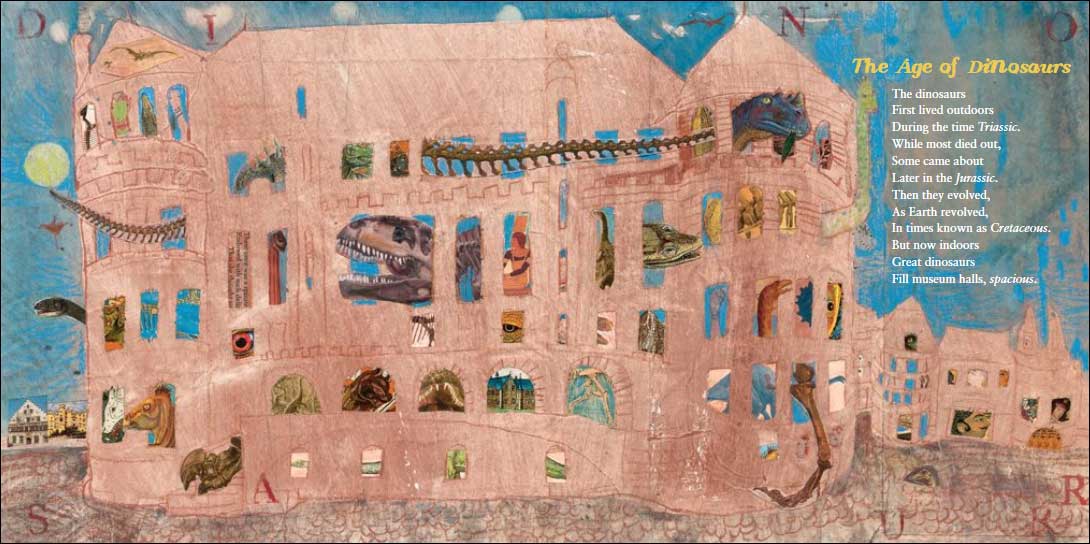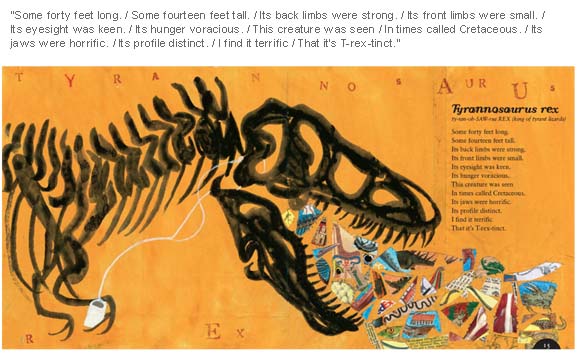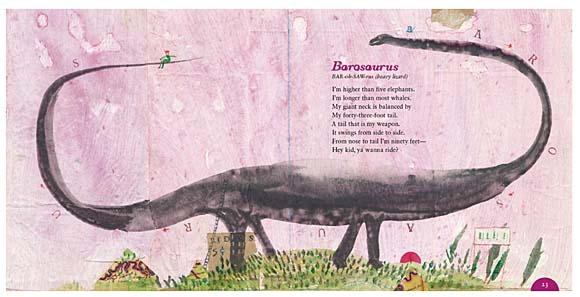 Where to now?
Now that you've seen this great book, what would you like to see now?  Please note that as an Amazon Associate, we earn from qualifying purchases.

Douglas Florian's books are all pretty great!!  Check them out!