See Inside: Dearly, Nearly, Insincerely
What is an Adverb?

Below are sample spreads from inside Dearly, Nearly, Insincerely: What is an Adverb by Brian Cleary and illustrated by Brian Gable. Fans of the series will recognize the same crazy cat antics and the bouncy, grammar filled rhymes.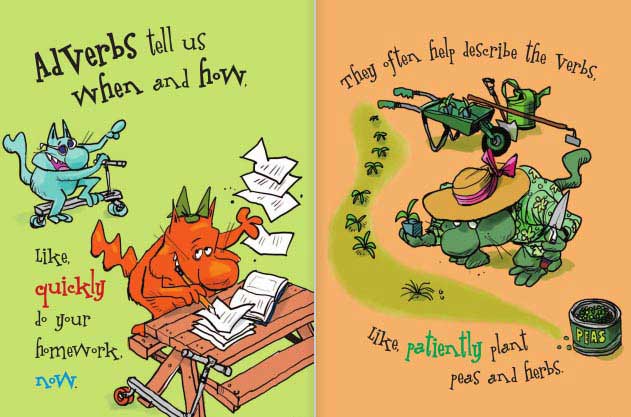 Please note that if you purchase an item from Amazon, they give us a small referral fee. And that helps us cover the costs of this website.