Darwin and Evolution for Kids
His Life and Ideas with 21 Activities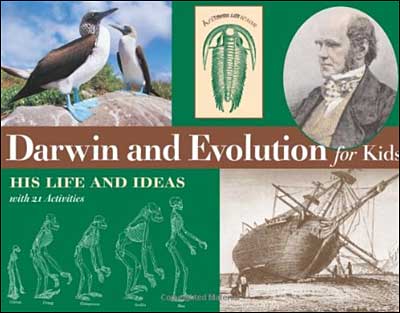 by Kristan Lawson
A fairly comprehensive introduction to Darwin and evolution, plus numerous related activities including going on a botanical treasure hunt, tying nautical knots, or keeping naturalist field notes.
Children's Literature called this title "an excellent resource" and School Library Journal said  "the writing is consistently clear and lively." Teachers will definitely appreciate all the great ideas.

Interest Level: Grade 5 - 9            Lexile Measure: 1060L

Below are two sample spreads from inside this book:

Where to now?
Now that you've seen this great book, what would you like to see now?  Please note that as an Amazon Associate, we earn from qualifying purchases.