DK Eyewitness Weather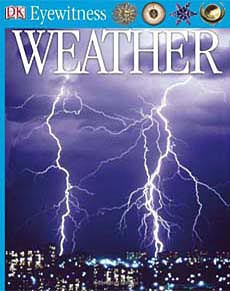 by Brian Cosgrove
DK Eyewitness Weather is a straight- forward and visually appealing mix of factual information about weather, plus interesting tidbits and loads of maps, photographs, illustrations, diagrams...
In kid-friendly language, the book covers all the basic weather topics, like forecasting, precipitation and clouds, thunder and lightning, frost and ice, etc.

As users of this series have come to expect, the book's "dazzling, full-color photographs on uncluttered pages make it a visual treat." (School Library Journal)  This is yet another successful entry in the series the New York Times Book Review called "a mini museum between the covers of a book."
Reading Levels

Interest Level:  Gr. 5-8             Grade Level Equiv: 7.1                 Lexile: 1120L
See Inside

Below are sample spreads from inside this book.  Fans of the series will recognize the trademark DK Publishing format.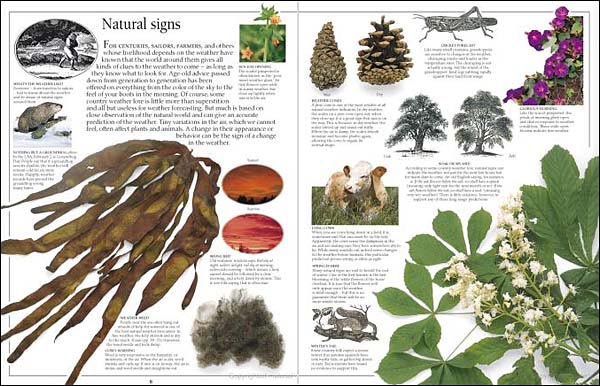 Where to now?
Now that you've seen this great book, what would you like to see now?  Please note that as an Amazon Associate, we earn from qualifying purchases.