Come On, Rain!
by Karen Hesse and Jon Muth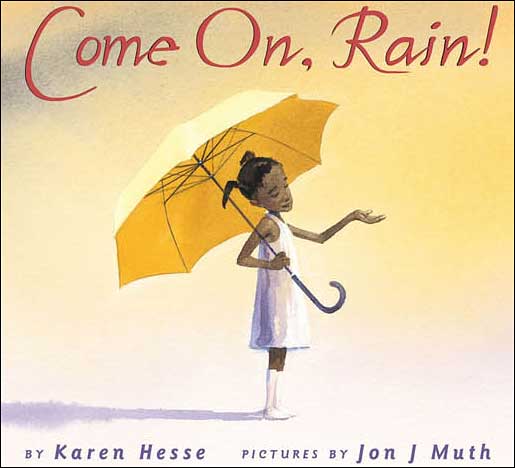 A young girl pleads with the sky for rain to end the sweltering heat of summer. Her whole city neighbor- hood is waiting and melting! Then, when clouds roll in and the rain pours down, everyone dances for joy and readers can't help but feel the refreshment vicariously and remember the last time they experienced a lovely summer rainstorm. 
"This is an impressive tribute to those experiences that leave us "purely soothed,/ fresh as dew,/ turning toward the first sweet rays of the sun." (Publisher's Weekly) 
Reading Levels:  Interest Level:  K-Gr. 2   /   DRA Level:  24   /   Lexile Measure: 780L   /   Grade Level Equiv:  3.9   /   Guided Reading:  M 
Below are sample spreads from inside this book. Muth's illustrations are delightful!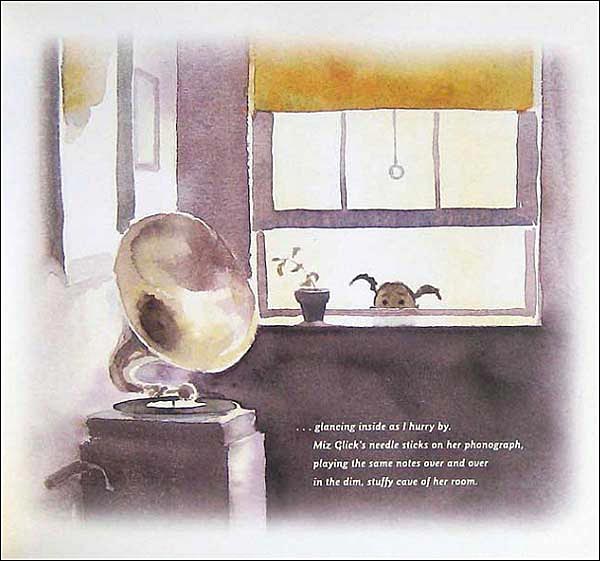 Where to now?
Now that you've seen this great book, what would you like to see now?  Please note that as an Amazon Associate, we earn from qualifying purchases.


If you like the illustrations in this book, check out Jon Muth's other books. He has won a number of Caldecotts for his distinctive, 'dreamy' illustration style.  Love it!  To see more of his books, click the link above or the book covers below.