Cold War History
historical fiction for kids

Below are excellent books to use when teaching Cold War history. The Cold War is one of the most recent eras of American history, but for elementary school children, it may as well be as distant as the Revolutionary War. For teachers like myself, however, who grew up in the 1980s with the worry about nuclear war and scary phrases like "mutual assured destruction," Cold War history feels quite recent indeed.

The children's books below do an excellent job of conveying the fear and paranoia of the period, as well as the instances when individuals transcended the fear. To learn more about any of these book,s click the links below the book covers.  Please note that if you purchase an item from Amazon, they give us a small referral fee. This helps pay for site hosting costs, thus allowing us to keep everything free for site visitors!


Books on the Cold War History for Kids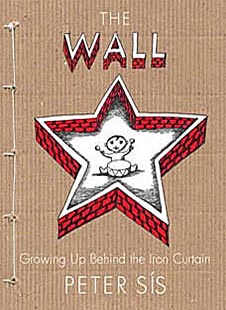 The Wall: Growing Up Behind the Iron Curtain  
by Peter Sis

A highly illustrated autobiographical story of what it was like to grow up behind the Iron Curtain in Czechoslovakia. Sis makes the period come alive through his own personal experiences and observations. Created in an almost graphic novel style, this book will appeal to a wide range of readers (especially older students who will appreciate the author's rebellious spirit!)

Interest Level: 5th grade & Up

---
The Loud Silence of Francine Green
by Karen Cushman

A coming of age tale in the shadow of McCarthyism/ Cold War. Quiet Francine avoids controversy, but her friend Sophie has been questioning the teachers' negative comments about the Godless communists, enough to eventually get expelled. Soon Francine begins to examine her beliefs too when her father loses his script writing job. Full of period details and a pervasive fear that "readers will relate to...as it resonates in our post-9/11 world." (SLJ)

Interest Level: 5th grade - 9th grade

---
Catch a Tiger by the Toe
by Ellen Levine

It's the early 1950s--the height of McCarthyism -- and Jamie's parents have both lost their jobs for being a Communist. Now her father must speak fore the House Un-American Activities Committee. Will he reveal the names of other Communists?
This absorbing historical novel is full of little period details and big fears, and is sure to spark discussion about the meaning of patriotism. (Booklist)

Interest Level: 5th grade - 8th grade

---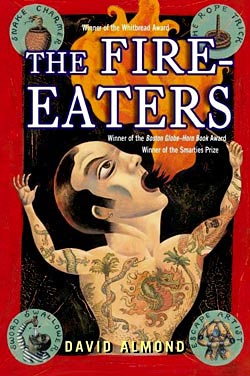 The Fire-Eaters
by David Almond

Bobby used to live a trouble-free existence in his small English town, but darkness seems to be looming. Bobby's new teachers are cruel, his father is suffering from a mysterious illness, and the USA and USSR are creeping the world closer to nuclear annihilation.
With the help of his friends and a fire-eating illusionist, Bobby will learn to believe in miracles that will save what he loves.

Interest Level: 6th grade - 8th grade

---
Help...we need more books for this list! Do you know of a good children's book about Cold War history?  If so, please let us know.


---