Clouds by Anne Rockwell & Franc Lesac
This Let's Read and Find Out Science title covers the 10 different types of clouds and how to forecast the weather just by looking at them. Spreads feature kids engaged in outdoor activities, with a featured cloud type depicted above them and a few sentences about what makes that cloud type unique.

Rockwell has provided just enough information for children in the lower grades. (We've bumped the interest level up a bit from the publishers recommendation of "preschool and up.")
Interest level:   1st grade - 3rd grade
Below are sample spreads from inside this book.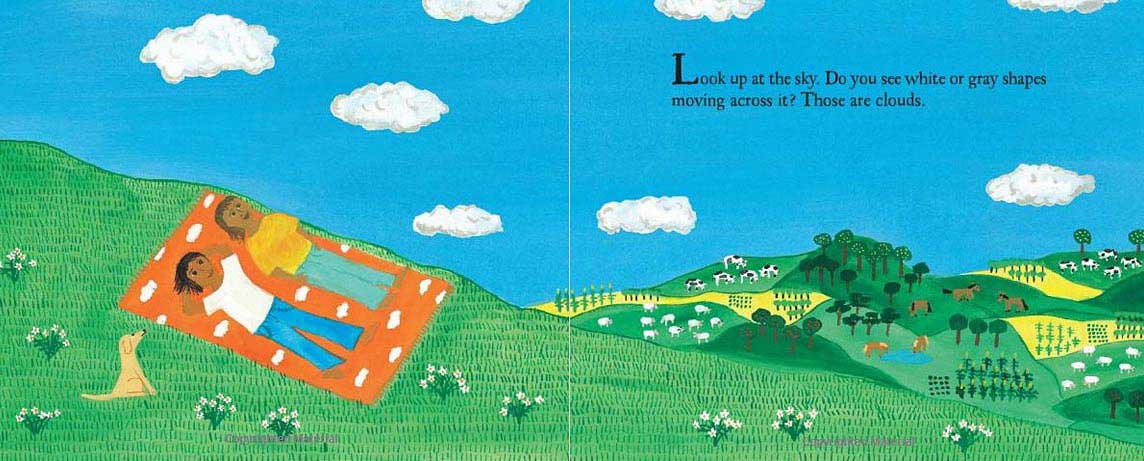 Where to now?
Now that you've seen this great book, what would you like to see now?  Please note that as an Amazon Associate, we earn from qualifying purchases.
---

If you like this one, there are more Let's Read and Find Out Science series books. We really like this series. The authors and illustrators do such a good job of taking complex science subjects and putting them into kid friendly doses and language!  They are definitely worth checking out. You can learn more about this great series of books by clicking on the book covers below or the link above.