Cloud Dance
by Thomas Locker
This celebration of clouds combines informative, poetic text and beautiful, dramatic paintings of different types of clouds. The text is sparse but lyrical, and in many spreads, it's really the paintings that will communicate the most about the cloud type being featured. 
We recommend you use this "successful blend of fiction, science, and art" (Booklist) at the end of a unit on clouds, to reinforce what you have taught and perhaps as a group assessment.
Reading Levels

for Cloud Dance:
Interest Level:  Grade 2-5
DRA Level:  30
Guided Reading:  N
Lexile: 490L
Read-Aloud vs. Independent Reading:
The intended audience for this book is grades 2-5.  Children in second grade will most likely need this book to be read aloud to them, since kids generally do not read on this reading level until the end of second grade. Many to most third, fourth, and fifth graders will be able to read this book independently.

Sample Pages from Cloud Dance:

Below are two representative spreads from inside Cloud Dance by Thomas Locker.  The spread on the left reads "Clouds of many shapes and sizes drift and dance across the sky."  The spread on the right reads "In every time and season the colors of clouds are always changing."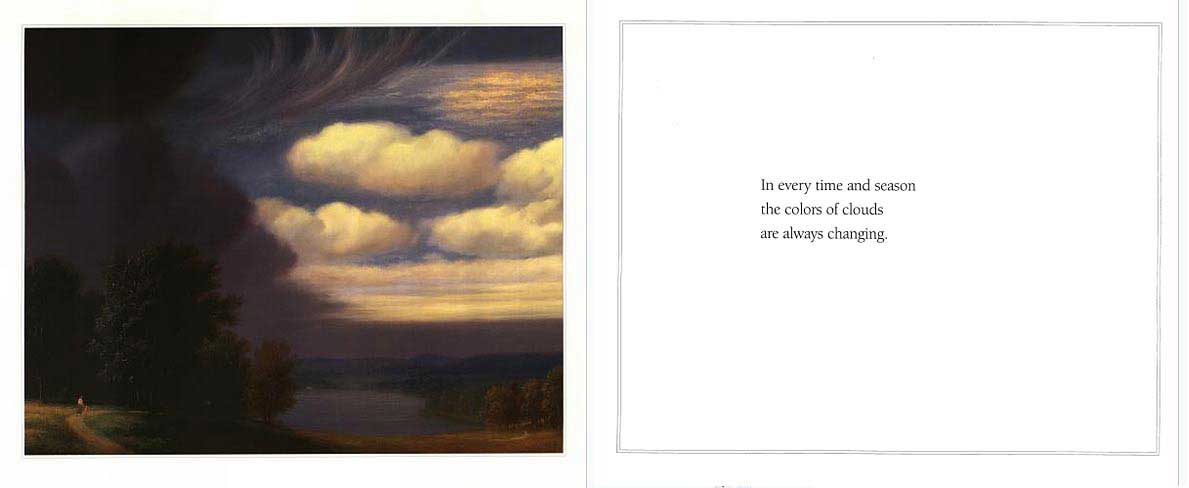 Where to now?
Now that you've seen this great book, what would you like to see now?  Please note that as an Amazon Associate, we earn from qualifying purchases.