Chimp Math:
Learning About Time from a Baby Chimpanzee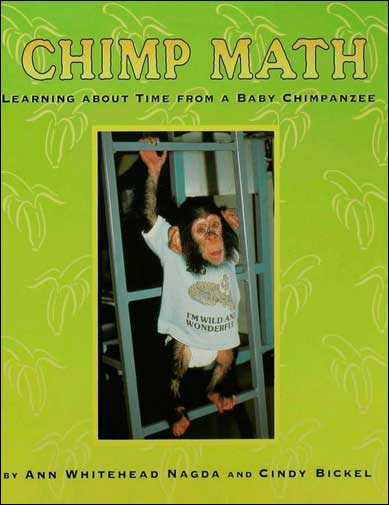 by Ann Whitehead Nagda & Cindy Bickel
Observe the growth of a baby chimp living at a Kansas zoo, and learn about different ways to measure time (such as clocks, calendars, timelines...)
We agree with School Library Journal, who promises that "youngsters will smile all the way through this engaging story that has many practical applications as well".
This entire series is fabulous. The text is generally a bit long and the photos are dated, but the application of math concepts to such an irresistible topic--baby animals-- make these engrossing and educational books.  If you like this book, check out other books in the series on division, fractions, graphing, and subtraction. 

Interest Level:      2nd grade - 5th grade 
Below are sample spreads from inside this book: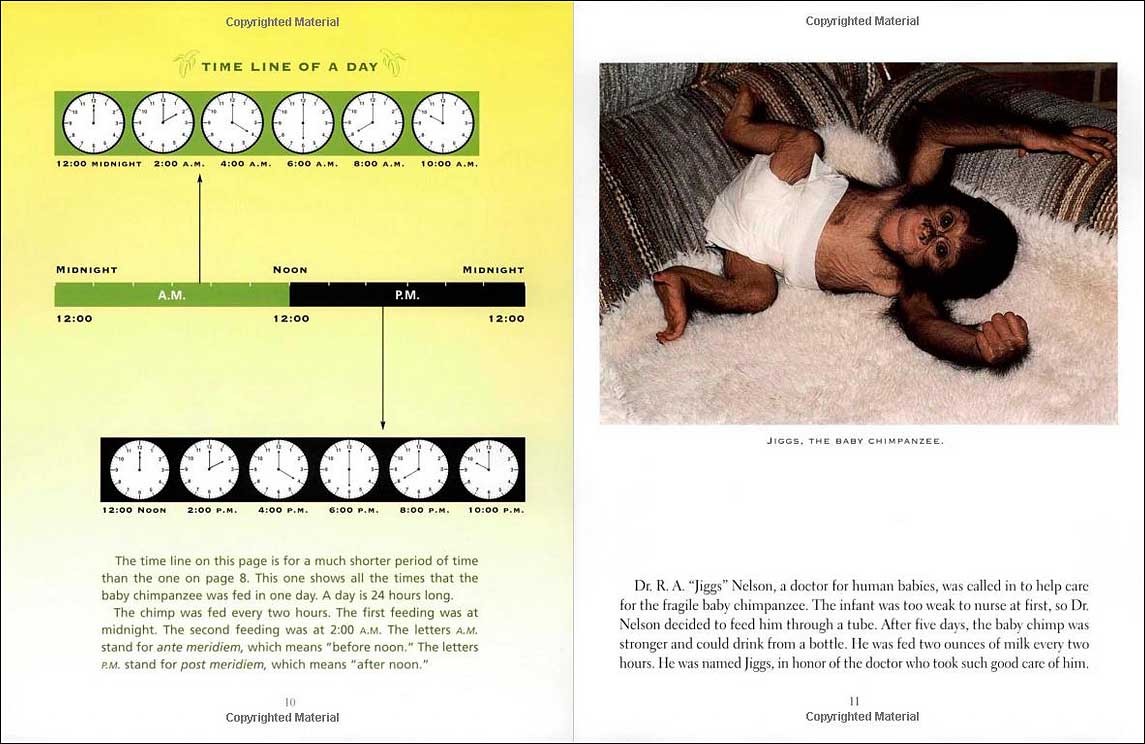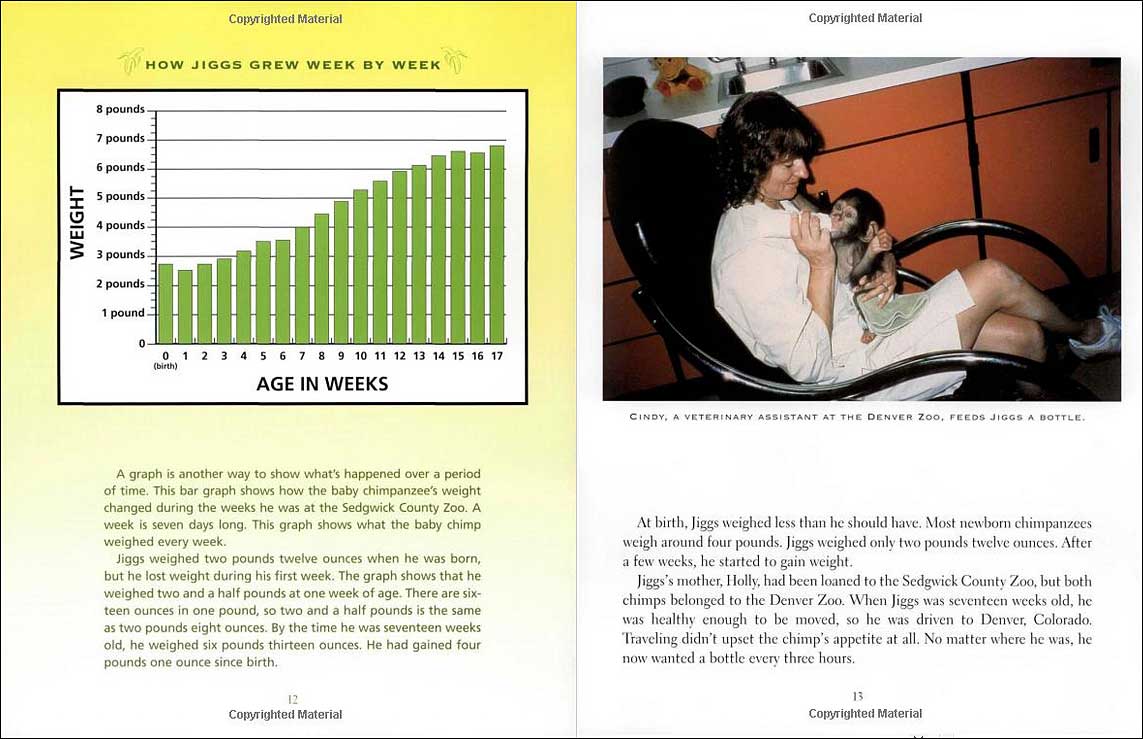 Where to now?
Now that you've seen this great book, what would you like to see now?  Please note that as an Amazon Associate, we earn from qualifying purchases.

You may also want to check out other books in this series. They really help bridge the "how is this useful" gap in math instruction. Using animal lives (which all kids are interested in, right?), these books help kids see how math is used in important and interesting ways in the real world!  To learn more about this series, simply click on the book covers below or on the link above