Chicka Chicka Boom Boom
by Bill Martin & John Archambault
illustrated by Lois Ehlert


About Chicka Chicka Boom Boom: In this lively title, all the letters of the alphabet race up the coconut tree. Will there be enough room for them all to fit? Can the tree handle all those letters? Soon, chaos ensues... and the learning begin.

This book is a staple for preschool and Kindergarten alphabet lessons!  We'd venture to guess that very few early education classrooms don't have it!  While it isn't our favorite book in terms of clever storyline or darling illustrations, you can't deny that kids absolutely get into the rhythm and anticipation. And you'll be be-bopping by the end as well.
"Ehlert's bold color scheme, complete with hot pink and orange borders, matches the crazy mood perfectly. Children will revel in seeing the familiar alphabet transported into this madcap adventure." (Publ Wkly)

Not surprisingly, this book won a number of children's book awards and honors, including being named a Boston Globe-Horn Book Honor Book and a Parent's Choice Honor Book.


Reading Level for Chicka Chicka Boom Boom:

Interest Level: Preschool - Grade 2
DRA Level:  20
Lexile Measure: 530L
Guided Reading Level:  L

Read-Aloud vs. Individual Reading:
This book will need to be a read-aloud for all kids in the intended audience, other than second graders, as children generally do not read on the reading level (difficulty level) of this book until the middle of second grade. And most second graders will likely need extra support if they will be reading this book independently.
See Inside Chicka Chicka, Boom Boom:

Below are the first two spreads from inside Chicka Chicka Boom Boom.
And here are a few more spreads from later in the book, when things are a little less orderly: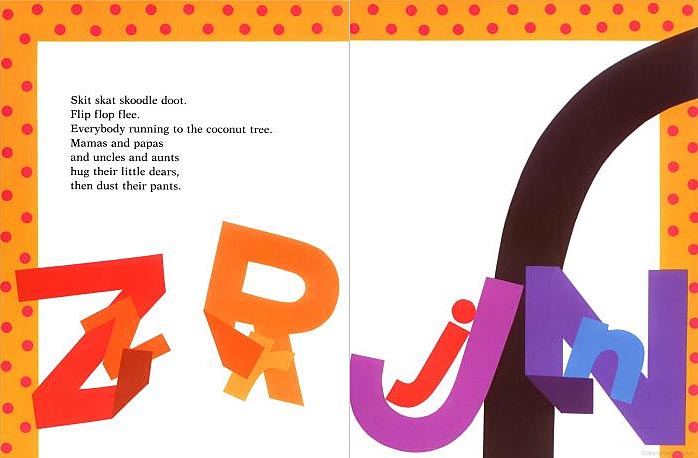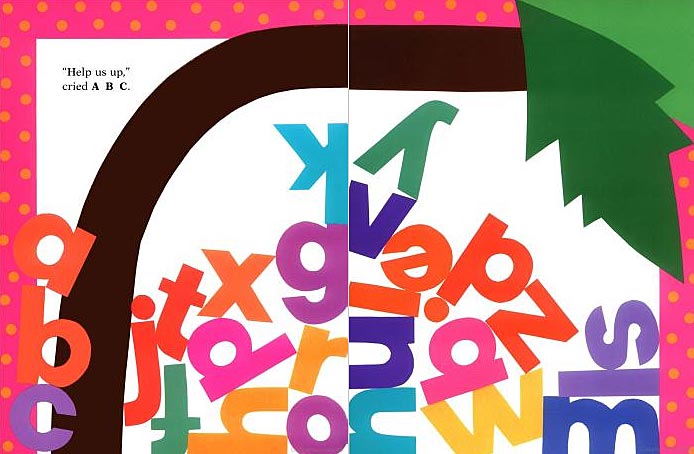 Chicka Chicka Boom Boom Lessons / Activity Ideas:

There are SO many great activities online that you can do with your kids after reading this book.  Chicka Chicka Boom Boom truly is a classroom/teaching staple, and extending the learning via a related, educational activity is just a fabulous idea! :)
We found a website that lists 10 great activities that you can do with this book.  The site is called We Are Teachers, and the list includes several art activities, an activity where the letters of your name climb up the coconut tree, a flannel board story, a counting activity, an upper case / lower case activity, a sensory bin activity, and more.  To see these great ideas, click here:  Chicka Chicka Boom Boom lesson / activity ideas.