Charles Darwin and
the Beagle Adventure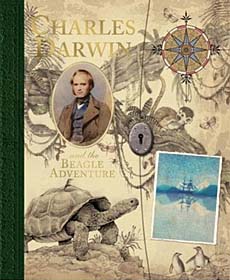 by AJ Wood and Clint Twist
If Charles Darwin kept a scrapbook, it might look something like this! We love this approach, which is similar to the very popular 'ology' books.
This book is packed with novelties that will grab students' interest, but there's also solid information here, like excerpts from Darwin's own writings, maps and drawings, and interesting detailed sidebars on related topics (botany topics, beetles, orchids...)
In a starred review, School Library Journal said "The handsome format will draw browsers, but the subject matter and the early look at evolutionary theory will hold readers. An excellent introduction..."

Interest Level:   Grade 4-8


See inside
Below are two sample spreads from inside this book.  To see larger versions of these pages, simply click on the images.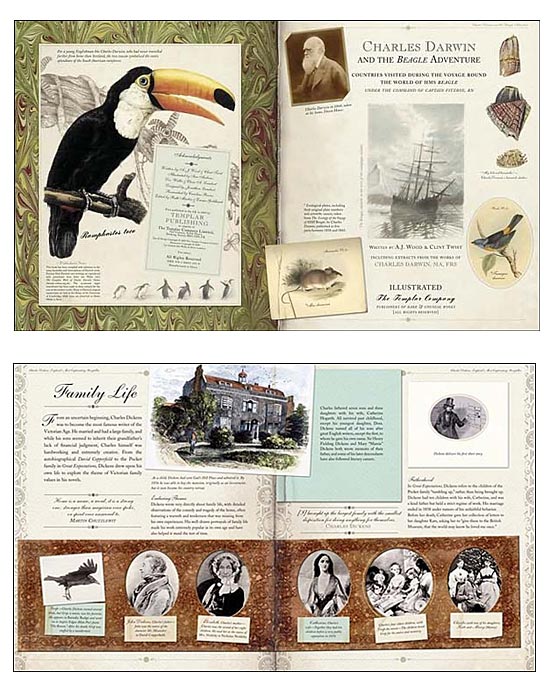 click image to see larger versions

Please note that if you purchase an item from Amazon, they give us a small referral fee. And that helps us cover the costs of this website.


---