Casey at the Bat
by Ernest Thayer and Christopher Bing
Subtitled "A Ballad of the Republic Sung in the Year 1888", this book presents this classic baseball ballad by Ernest Thayer as a newly- discovered, 100-year-old scrapbook, with each spread devoted to a scene from the poem and full of large, detailed historic drawings and small bits of memorabilia 'scattered' throughout.
Bing's creative scrapbook format is a browsers delight, even if you aren't much of a baseball fan. With all the recreated realia--game tickets, old baseball cards, fake newspaper clippings, etc--you can't not POUR over the pages. Note: Quite a few words in this century-old ballad will undoubtedly be unfamiliar to children. Therefore, this title is probably most appropriate as an adult-directed read, as oppposed to independent reading.

If you are teaching poetry (esp ballads) in the class- room, it could be fun to show the different treatments of this historic poem in various children's books. Gather other version and have students compare and contrast the books. (We suggest the versions by C.F. Payne, Patricia Polacco, and Dan Gutman).


Awards Won
  - Caldecott Honor Book 2001
  - American Library Association Notable Children's Book 2001

Interest Level:   Grade 3 and Up

Below are several sample spreads from inside this book: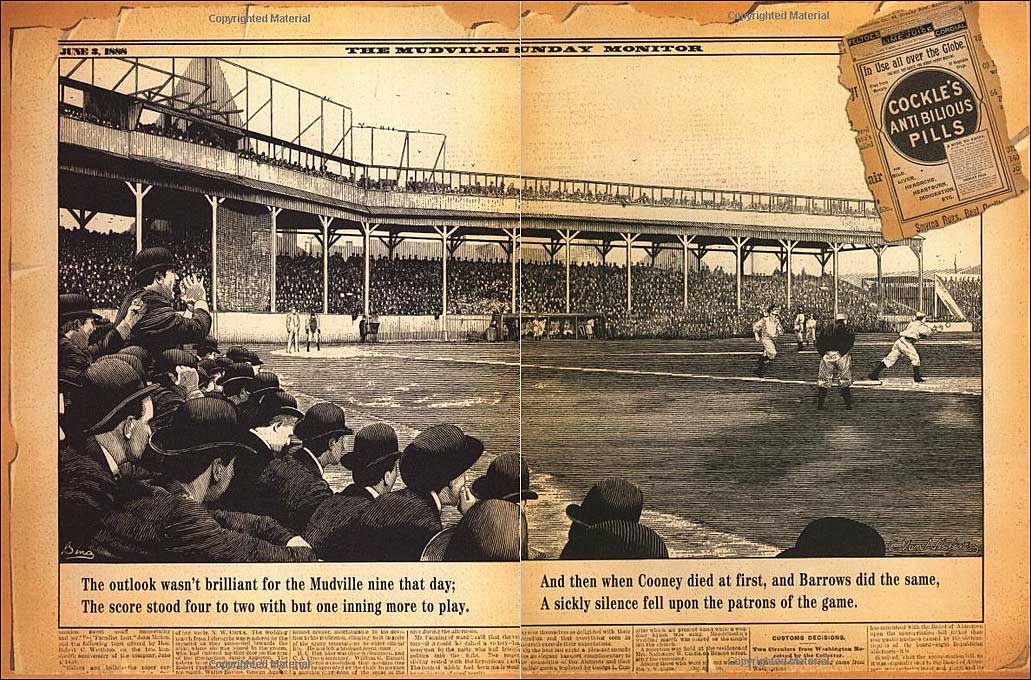 Where to now?
Now that you've seen this great book, what would you like to see now?  Please note that as an Amazon Associate, we earn from qualifying purchases.

This book won the prestigious Caldecott Medal for best children's books. Check out our list of all the books that have won the Caldecott Medal.