Captain Invincible
and the Space Shapes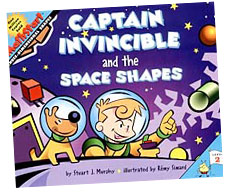 by Stuart Murphy (MathStart); illustrated by Remy Simard
In this MathStart book, a boy ("Captain Invincible") and his dog travel the universe, encountering all sorts of dangers like asteroids, gases, and alien beings. Luckily, their knowledge of 3D shapes (cones, cubes, spheres, pyramids...) helps them select the right tools to tackle each new danger.
In their review of this book, Booklist said: "The glossy Jetson-like cartoon illustrations have high entertainment value, the shapes are clearly identifiable, and the story gives the math lesson an out-of-this-world appeal." 


Reading Levels
Interest Level:  Kindergarten - Grade 3
Grade Level Equivalent:  2.1
Guided Reading Level:   J
DRA Level:  16
Lexile Measure:  150L

See Inside
Sample pages from inside this cute and educational Math Start children's book. To see larger versions of these pages, simply click on the images.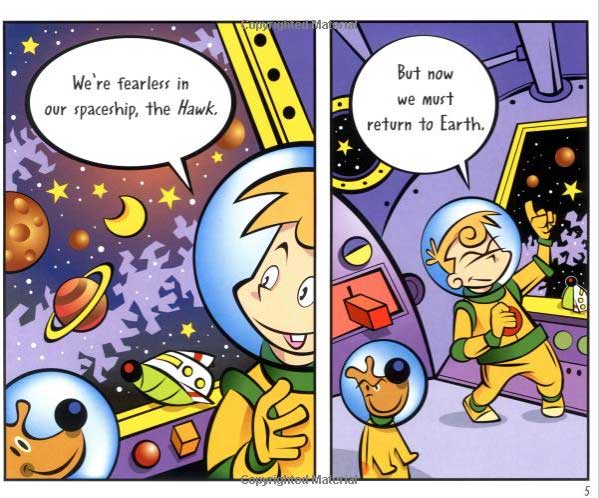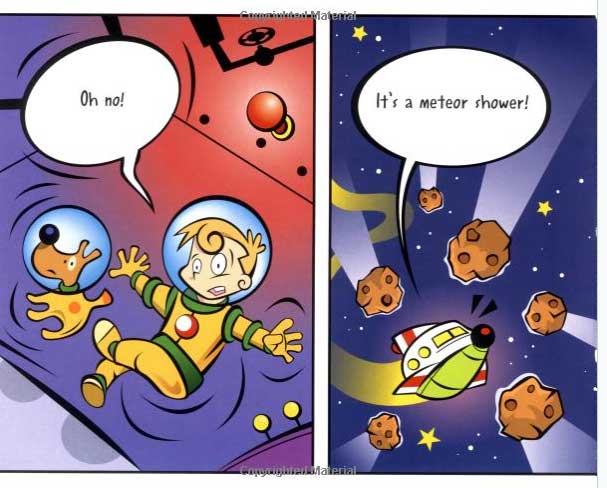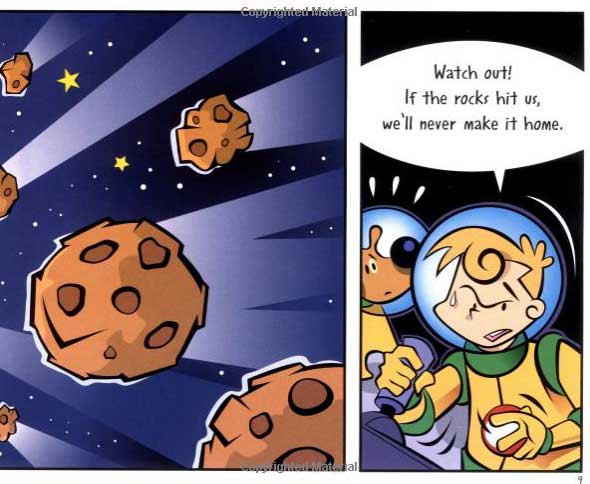 Please note that if you purchase an item from Amazon, they give us a small referral fee. And that helps us cover the costs of this website.


---
This book is one of the MathStart series books. We LOVE the MathStart series. The stories are funny and cute...and SO effective for teaching the specific math concept being targeted. You can learn more about this great series of books by clicking on the book covers below or the link above.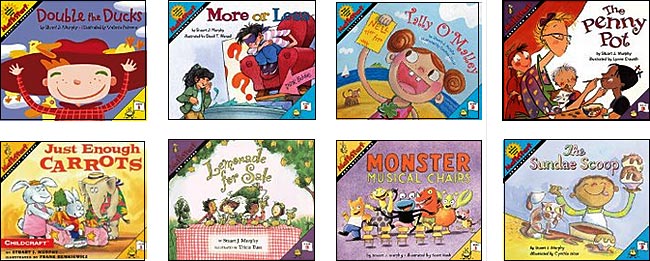 Check out the other great children's books about shapes:



---