Caldecott Winners

Award Winning Picture Books
Everyone loves the Caldecott winners, right? As creators of this website, we are undoubtedly more immersed in the world of picture books than the average person, but we'd venture to guess that most fans of picture books have several of these kids books sitting snugly on their shelves. They are just too good to pass up!
Many of these books are ready made discussion starters for the classroom. For example, if you are teaching about tolerance and getting along with people who may seem different from you, try starting your lesson with a read aloud of Smoky Night.  If you are teaching about the American frontier and tall tales, Swamp Angel is a fun addition to your unit!
And, we know a number of teachers who use Time Flies as a creative writing prompt. :)  Whether you integrate these books into your teaching or just read them for fun, we think you will like these the varied Caldecott winners listed below.


Complete Caldecott Winners List
The Gardener
(a little girl finds joy in living, set
during the Great Depression)
by Sarah Stewart
Caldecott Honor 1998
Kindergarten - 3rd grade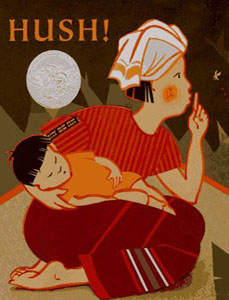 Hush!
(a mother must quiet lots of noisy
animals so her child can sleep)
by Minfong Ho
Caldecott Honor 1997
Preschool - Kindergarten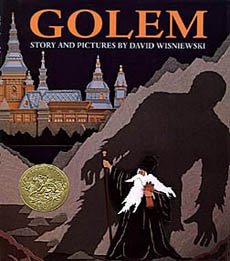 Golem
(retelling of a Jewish legend about
a rabbi who recreates a giant man
out of clay to protect his people)
Caldecott Medal 1997
2nd grade - 6th grade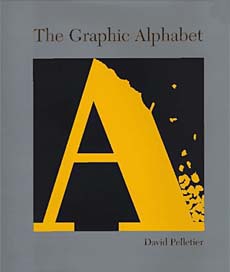 The Graphic Alphabet
(well done ABC book--familiar premise but cleverly done!)
by David Pelletier
Caldecott Honor 1997
all ages

The Paperboy
(simple story of a boy and his dog
doing their morning paper route)
by Dav Pilkey
Caldecott Honor 1997
1st grade - 3rd grade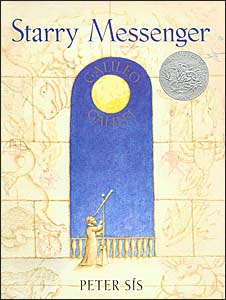 Starry Messenger
(tribute to Galileo, covers his
discoveries, fame, and sacrifices)
by Peter Sis
Caldecott Honor 1997
3rd grade - 6th grade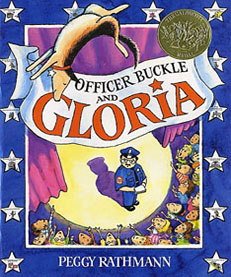 Officer Buckle & Gloria
(clever dog helps his police officer partner teach kids about safety)
by Peggy Rathmann
Caldecott Medal 1996
Kindergarten - 2nd grade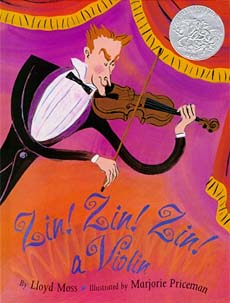 Zin! Zin! Zin! a Violin
(a lively tribute to classical
music and its musicians)
by Lloyd Moss
Caldecott Honor 1996
1st grade - 5th grade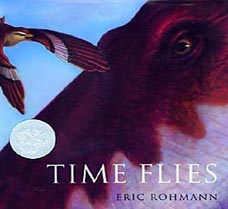 Time Flies
(stunning wordless book about
a bird's time travel with dinos)
by Eric Rohmann
Caldecott Medal 1995
all ages

Tops & Bottoms
(trickster tale reminiscent of
Brer Bear and Brer Rabbit)
by Janet Stevens
Caldecott Medal 1996
Preschool - 2nd grade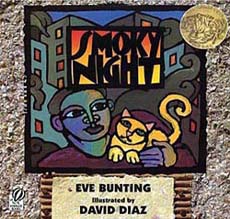 Smoky Night
(neighbors finally get to know
each other when they must
shelter together during a riot)
Caldecott Medal 1995
2nd grade - 5th grade

The Faithful Friend
(retells a West Indian folk tale, beautiful scratchboard illustr.)
by Robert SanSouci
Caldecott Honor 1996
2nd grade - 4th grade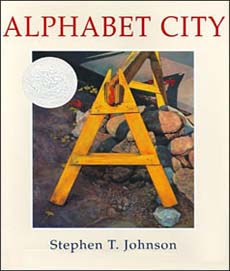 Alphabet City
(ABC book in an urban setting;
photo-realistic illustrations)
by Stephen Johnson
Caldecott Honor 1996
all ages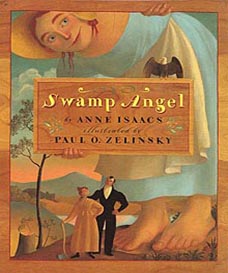 Swamp Angel
(an original tall tale
about a sort of female
Paul Bunyan)
by Anne Isaac
2nd grade - 5th grade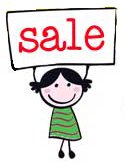 Save BIG on the best children's books
Caldecott books for $2.75 each

These books are used but in great shape!  Kids are hard on books. Don't spend your money on new, pristine books that will stay pristine for 5 minutes. Our used [but still very good] books are a perfect middle ground.
---