Caldecott Medal Winners
and Honor Books
Below is a continuation of our Caldecott Medal and Honor Book list...and what a list it is! We couldn't begin to select a favorite title from this impressive list! We like the wide range of illustration styles in this group---from the stunning woodcuts in Snowflake Bentley to the bright cartoons in No, David! to the highly detailed, more sophisticated illustrations in Tibet Through the Red Box. To learn more about these books, click the book title. And if you want more, you can always check out other pages of our Caldecott list by clicking the arrows at the bottom of this page.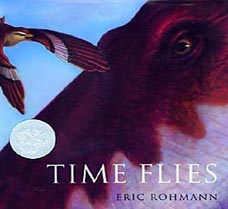 Time Flies
(stunning wordless
book about a bird's time
travel with dinos)
by Eric Rohmann
all ages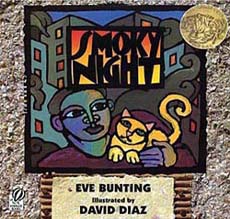 Smoky Night
(neighbors finally get
to know each other
when they must shelter
together during a riot)
2nd grade - 5th grade
Tops & Bottoms
(trickster tale reminiscent of
Brer Bear and Brer Rabbit)
by Janet Stevens
Caldecott Medal 1996
Preschool - 2nd grade
Enjoy the books!
Betsy, Cindy, and Virginia (the teachers/sisters behind this website)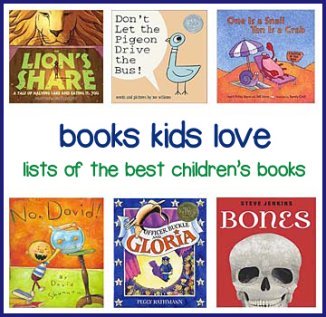 Enjoy our Facebook Feed Here