Butternut Hollow Pond
by Brian Heinz; illustrated by Bob Marstall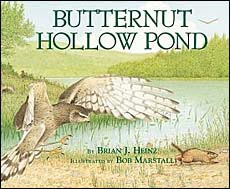 In this picture book on food chains for kids, realistic watercolor illustrations and straightforward text show one full day in a pond habitat, with an emphasis on the complexity of the food chain and the fact that all living things participate in an interconnected cycle.
A great pick if you are looking for a scientific but still age-appropriate window into a food chains and food webs.

Marstall's highly detailed, realistic watercolor landscapes provide a nice balance between the artistic and the scientific. Booklist called it"an excellent resource for the science curriculum."

A 2001 National Science Teachers Outstanding Science Children's Book!

Interest level for this book:     Grades 2-4


Below are sample spreads from inside this book.  To see larger versions of these spreads, simply click on the images.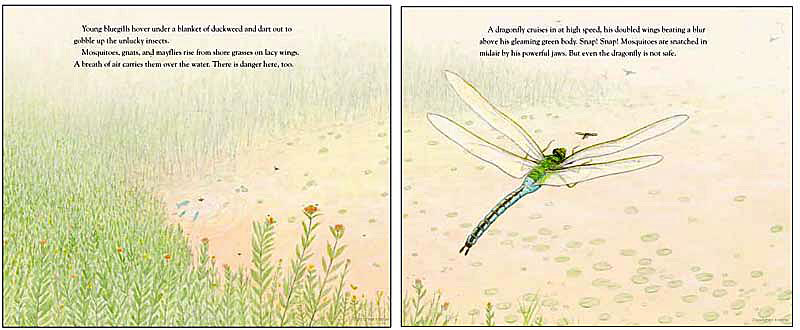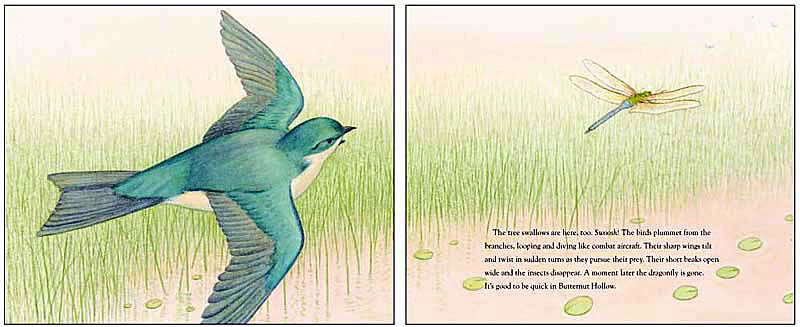 Please note that if you purchase an item from Amazon, they give us a small referral fee. And that helps us cover the costs of this website.


---