Bones by Steve Jenkins

Bones by Steve Jenkins is a highly visual look at the human skeletal system, with clear text and outstanding paper collages.

Jenkins compares various human skeletal segments to those of other animals (ie: a man's hand and a spider monkey's hand), powerfully illustrating the similarities and difference among skeletal structures of many living creatures.
Jenkins is one of our favorite illustrators. He was called "one of the foremost illuminators of the animal kingdom" by Booklist.  We honestly couldn't agree more. His books are MUST HAVES for kids of all ages.

In this title, the cut paper collage illustrations convey a wealth of information in and of themselves, and are well supplemented by clearly written explanations, facts, and even quite a bit of humor.  Rather than providing a systematic look at the skeletal system, this title is more of a collection of fascinating facts and illuminating artwork.
Reading Level
Interest Level:  Grade 3-6               DRA Level: 40                Lexile Measure:  980L             Grade Equivalent:  3.8              Guided Reading:  Q

See Inside
Below are sample pages from inside Bones. It may be difficult to see in our small versions here, but the collages are brilliantly done---full of details but not too much for young minds to take in.  The layered characteristic of collage art really enhances the learning, as the reader can clearly see the different bones and how they come together. Brilliant!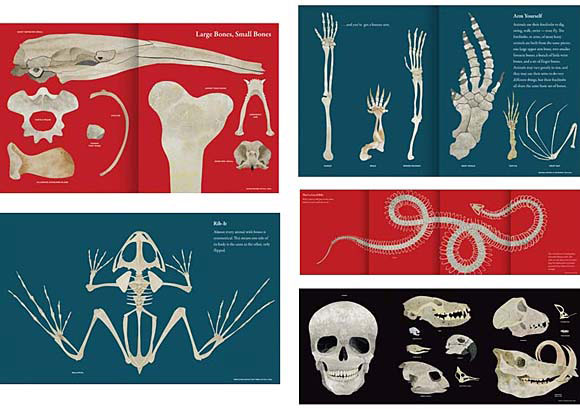 Where to now?
Now that you've seen this great book, what would you like to see now?  Please note that as an Amazon Associate, we earn from qualifying purchases.