Bone Soup
by Cambria Evans

Bone Soup Halloween-themed variation of the popular folk tale Stone Soup (and extra fun if you know the original that this book spoofs!) The book stars Finnigin, who is known for his HUGE appetite and is never seen without his eating stool and spoon. What will he do when he's in a new town and no one will share their food with him? Can he stir up a cauldron's worth of Halloween magic?
In their review of this book, the Washington Post said it was "[f]illed with tiny visual jokes" and promises that "[k]ids will eat Bone Soup up."

Interest Level:   Kindergarten - 3rd grade    

Below are some sample spreads from inside this book.  We love the funky illustrations just about as much as the kids do! So many great details. :)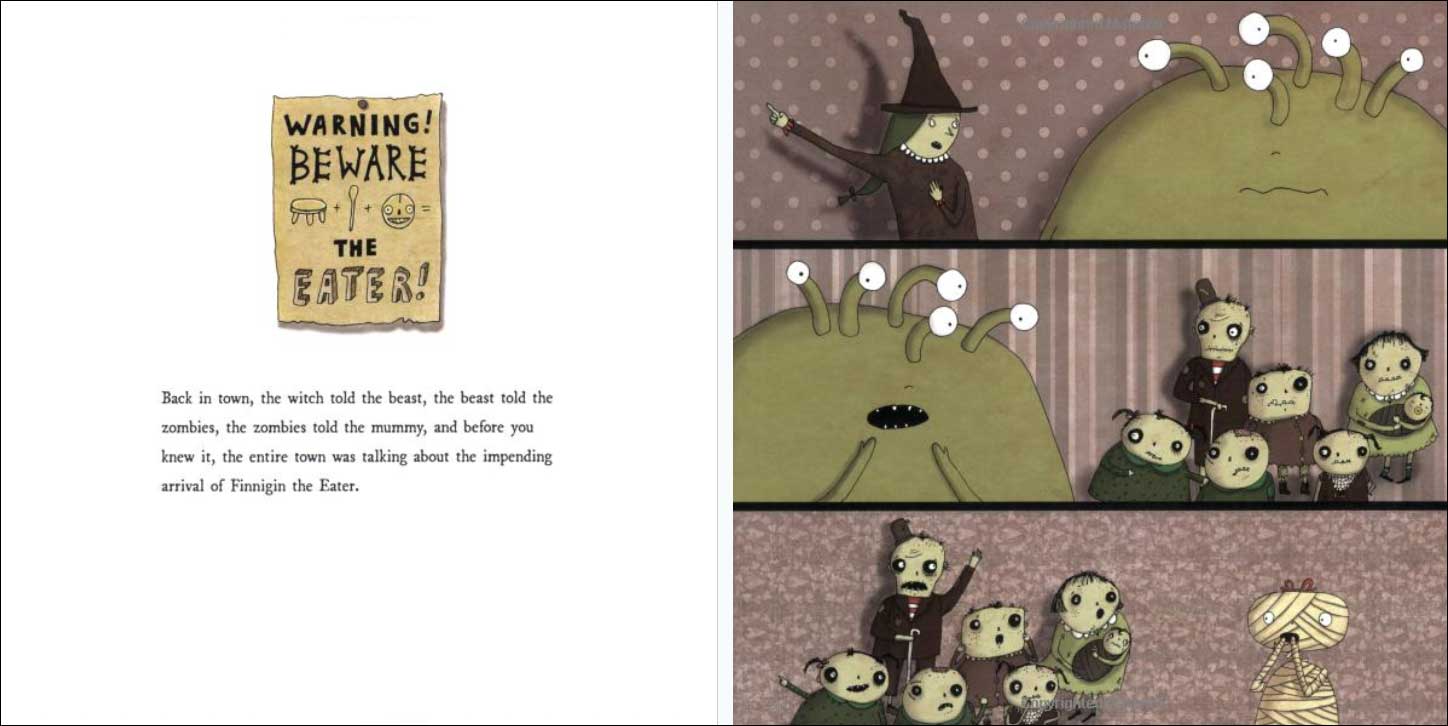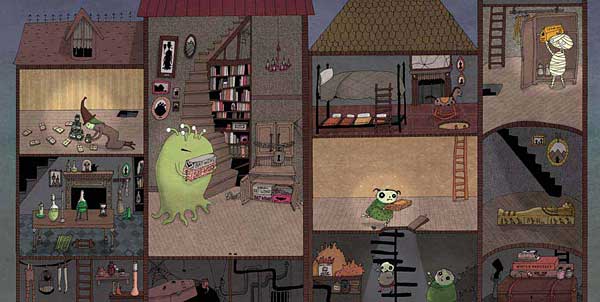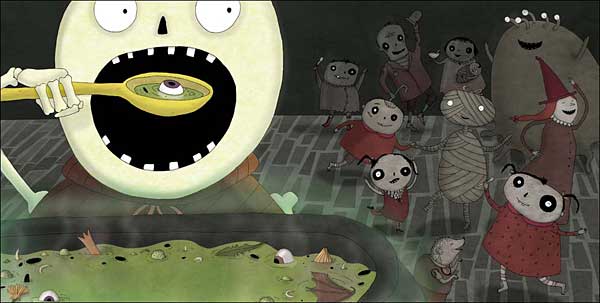 Bone Soup Activity


After you've finished a read aloud, you could have the kids come up with a recipe of their own for Bone Soup. Let them know they can add in ANYTHING they'd like (but do a group brainstorm first to get their creative juices flowing!)  We did this last year, and the kids really came up with some creative ingredients (and were such 'brave spellers'.)

Where to now?
Now that you've seen this great book, what would you like to see now?  Please note that as an Amazon Associate, we earn from qualifying purchases.