Big Pumpkin
by Erica Silverman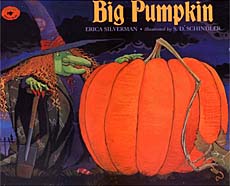 by Erica Silverman; ill. by SD Schindler
A witch has grown a huge pumpkin ever and wants to make a pumpkin pie, but it's so big she can't get it off the vine. The ghost can't move it either, or the vampire, or the mummy. Will there be no pumpkin pie for Halloween? Or...does the tiny bat have an idea?  A cumulative tale based on a classic Russian folktale.
School Library Journal called this book "a rollicking, amusing Halloween tale" and Publisher's Weekly called it "a fine combination of fright and fun."


Reading Levels
Interest Level:  Preschool - Grade 2
Grade Level Equivalent:  2.6
Guided Reading Level:  J
D.R.A. Level:  16-18
Lexile Measure:  350

Below are the first three spreads from inside this book.  We love the saturated colors!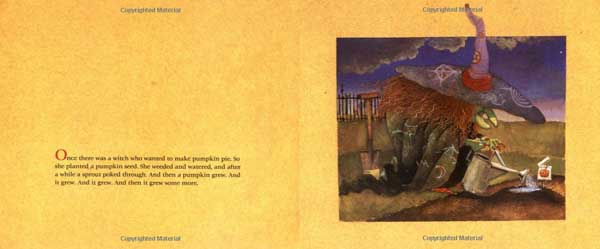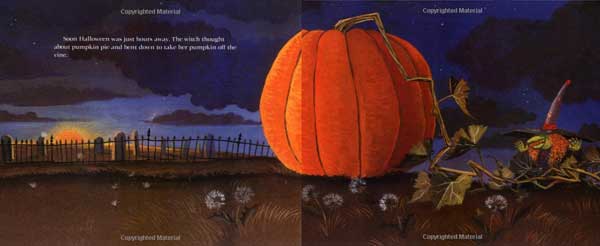 Please note that if you purchase an item from Amazon, they give us a small referral fee.



---