Big George

by Anne Rockwell

Big George: How A Shy Boy Became President Washington
by Anne Rockwell
illustrated by Matt Phelan
Washington was a shy child, had a bit of a temper, and hated fighting, yet he grew to become a leader in the Revolutionary War and our country because of his strong sense of duty and honor.
Written in a conversational tone, this readable title includes large dramatic illustrations that are full of emotion.
Interest Level:    Grades 1-4

Below are sample spreads from inside this book.  Hopefully they give you a gist of what this book is like.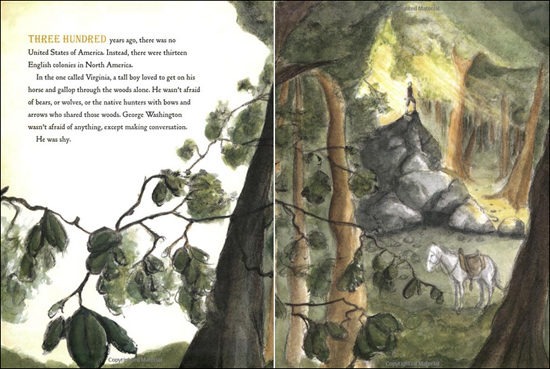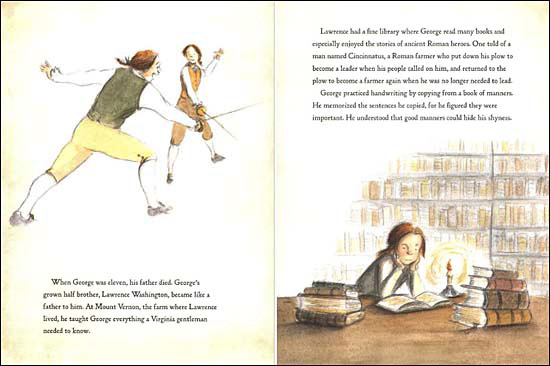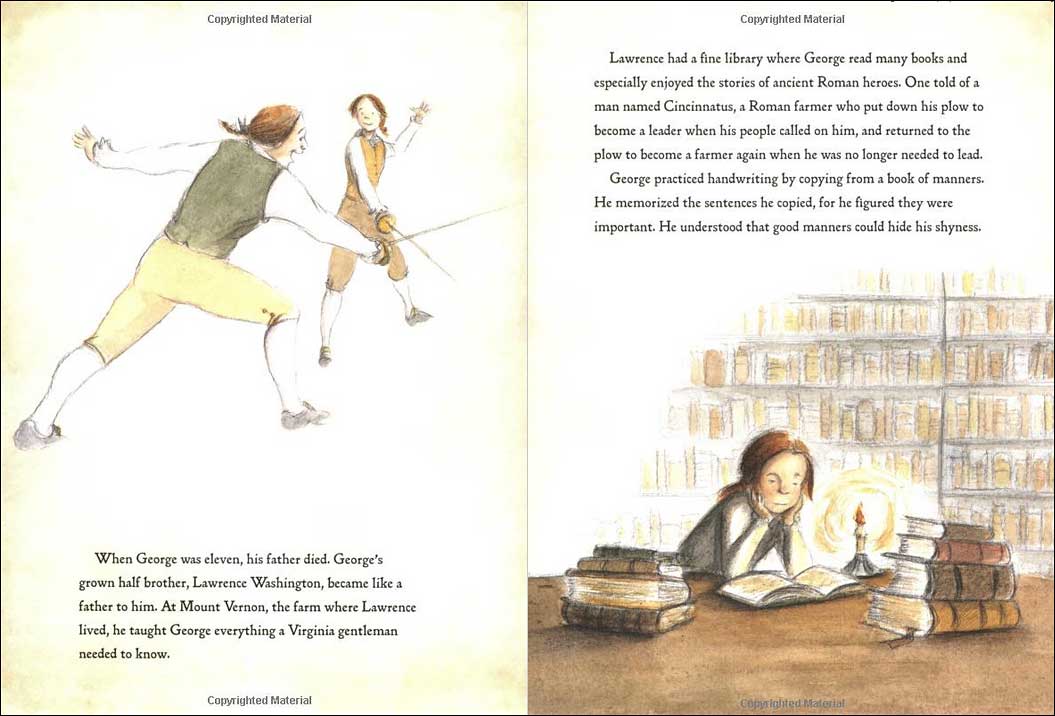 Please note that if you purchase an item from Amazon, they give us a small referral fee. And that helps us cover the costs of this website.


---