Beast Feast
by Douglas Florian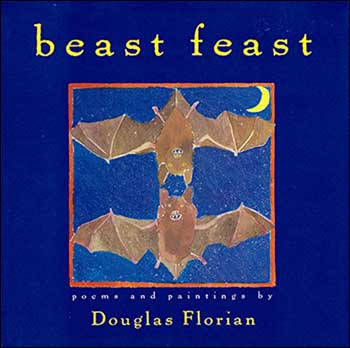 Beast Feast  is another fantastic book by Douglas Florian. We are HUGE Florian fans. His poetry and illustrations are so clever, we snatch up each book he puts out. In this book, Florian turns his attention to a range of 'beasts' -- from bats and toads and moles to whales and sloths and walruses.
Other than the sheer joy of reading these poems and marveling at the creative illustrations, this book can be used when teaching a number of different subjects--- like mammals, poetry, even adjectives.
"It's easy to imagine readers becoming inspired to write and illustrate their own poems" or writing (School Library Journal) after you start the lesson with this clever book.  And the short length and playful nature helps students who are intimidated by poetry to relax and have fun with it.

Reading Levels
Interest Level:  Grade 1-4              Grade Equivalent:  3.9
Below are three sample spread from inside this book. Some poems are quite short but very witty, like the witty two liner below about the walrus who gets walrusty. :)  ["The pounding spray / Of salty sea / Makes the walrus / Walrusty."]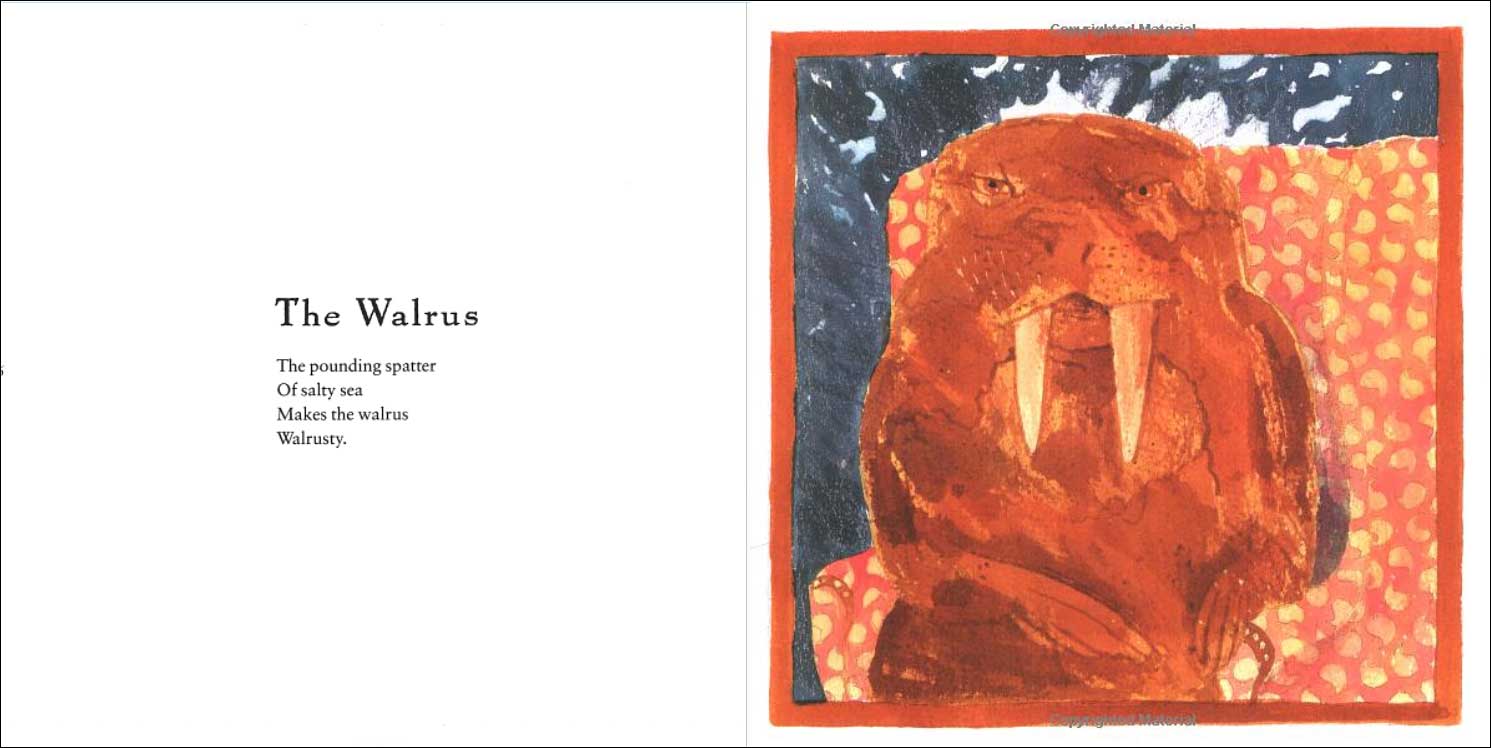 In this next spread, the poem reads: "The anteater's long and tacky tongue is sneaking from its snout. / A thousand termites riding in / But no one riding out." Florian is the master of using the concrete poetic form at clever and fitting times!  Love it!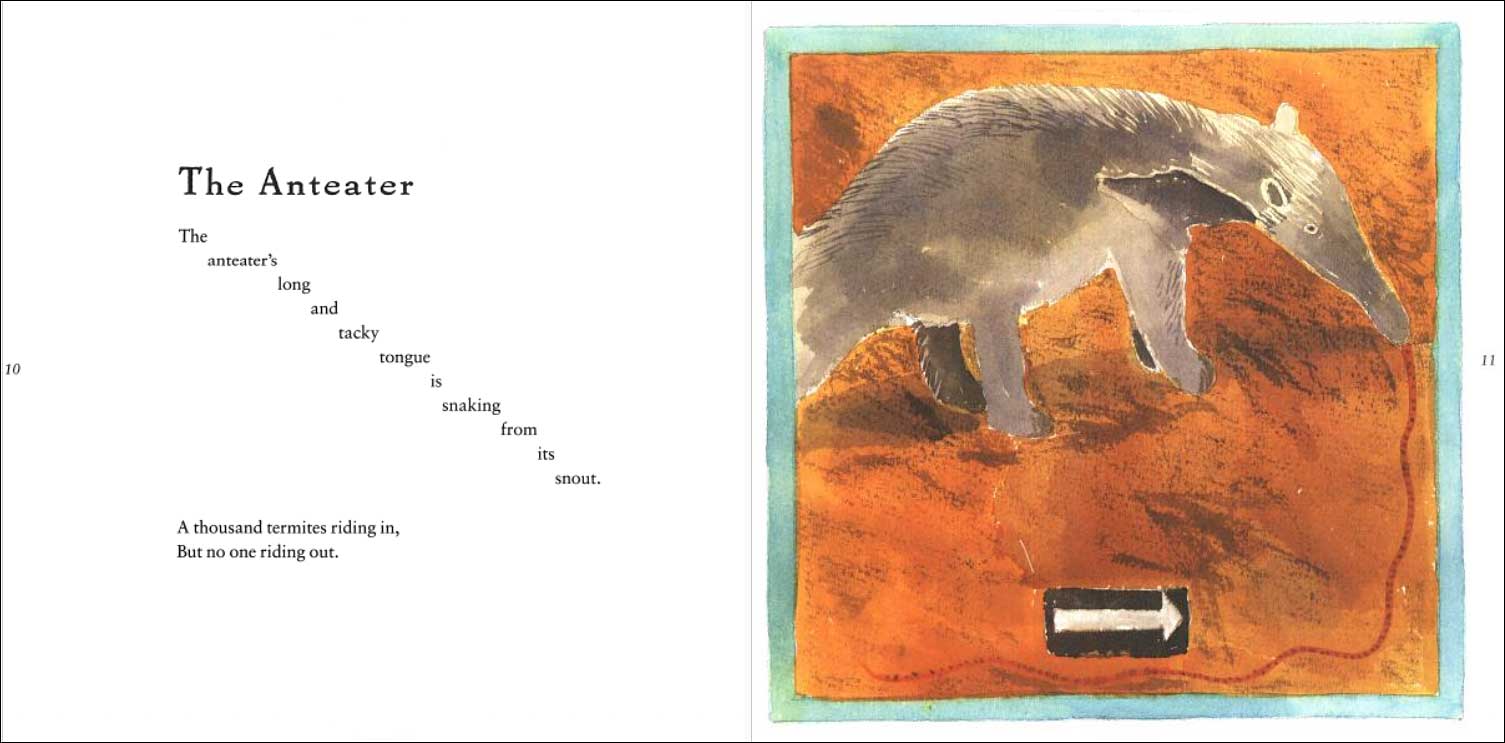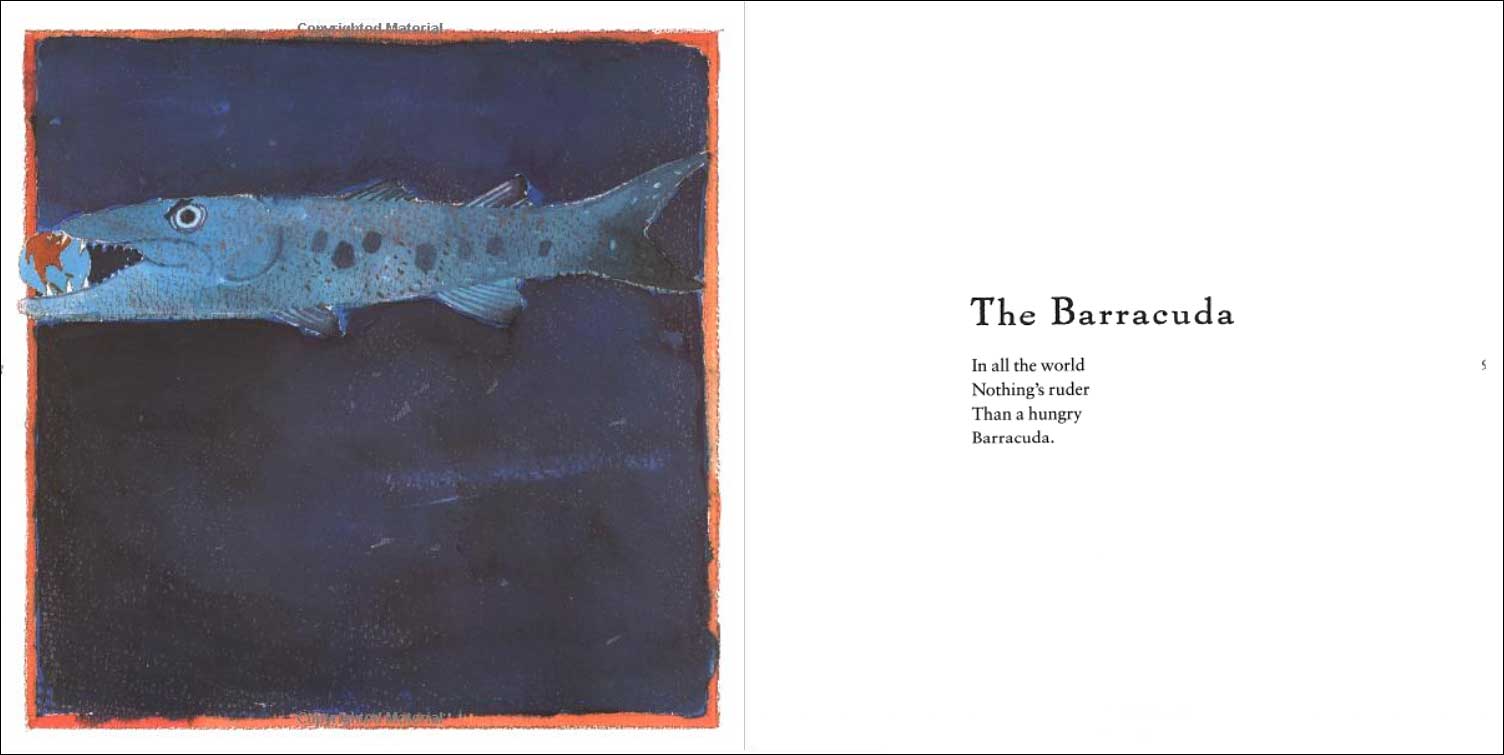 Where to now?
Now that you've seen this great book, what would you like to see now?  Please note that as an Amazon Associate, we earn from qualifying purchases.


Douglas Florian's books are all pretty great!!  Check them out!