Here is a peek inside Bear Says Thanks by Karma Wilson -- a cute book in the Bear and Friends series. Here's a quick summary:
What better way for Bear to say thanks, than to have a big dinner with all his friends!  Bear has come up with the perfect way to say thanks—a nice big dinner! When Bear decides to throw a feast, his friends show up one by one with different platters of delicious food to share. There's just one problem: Bear's cupboards are bare! What is he to do?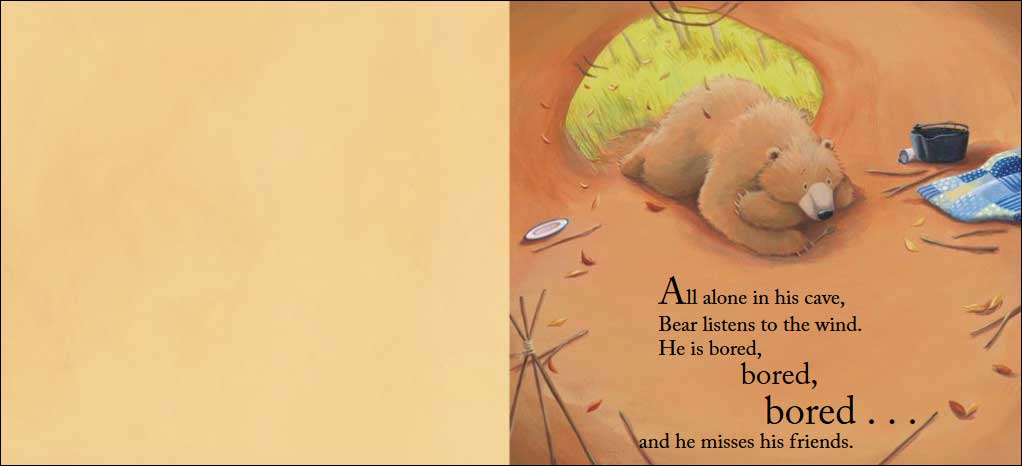 ...and a little later in the book: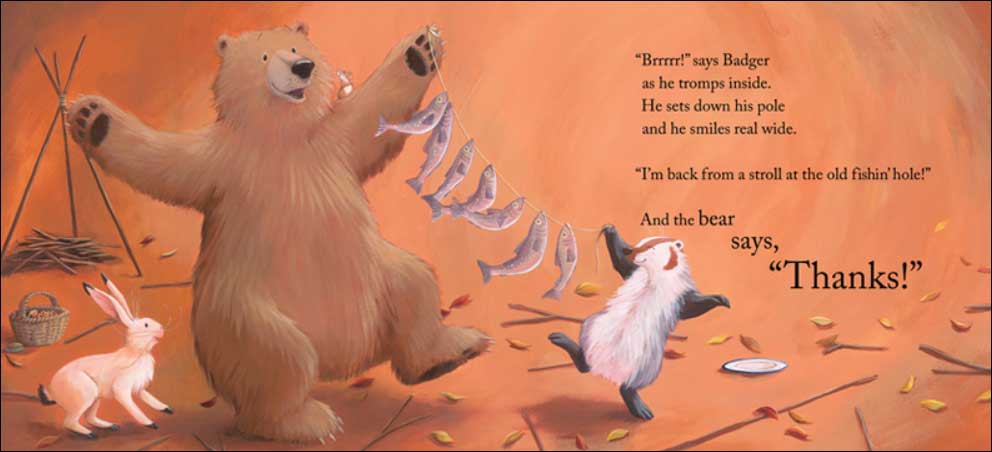 Where to now?
Now that you've seen this great book, what would you like to see now?  Please note that as an Amazon Associate, we earn from qualifying purchases.

return to children's books that teach being thankful