Archie's War

by Marcia Williams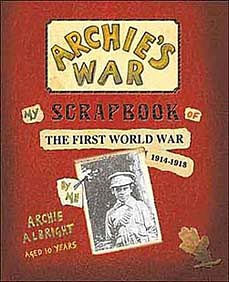 Archie's War: My Scrapbook
of the First World War, 1914-1918
by Marcia Williams

Archie's War is a fictional scrapbook set in the year 1914, the year the Great War began. Through its pages, readers can see the war through a child's eyes, and see the impact it has had on his life and on the lives of those whom he writes to on the front, who write him back.
Real mementos of the day fill this collage style view of World War I and its era. Kids will have LOTS to look at!

And, if you like this book, check out Flossie's War, also by Marcia Williams. It has the same scrapbook format but it covers World War II this time.


Interest Level:   Grades 4-7


Below are sample spreads from inside this book. We are working on getting larger versions, but hopefully in the meantime these small sample pages can give you an idea of what the book looks like inside.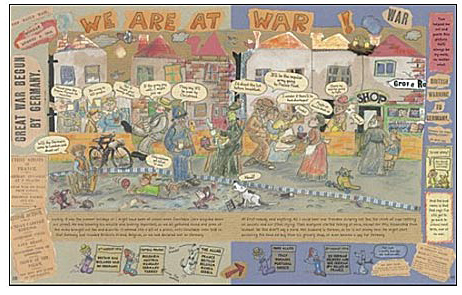 Please note that if you purchase an item from Amazon, they give us a small referral fee. And that helps us cover the costs of this website.


---