Annie Was Warned
by Jarrett Krosoczka
Annie was warned not to go into creepy Montgomery mansion...and maybe she wouldn't have if her best friend hadn't dared her. But Annie isn't afraid of anything. Not bats, not spiders, and certainly not some haunted house. Or is she?
This books is kid-friendly scary.  We like that!
Reading Levels
Interest Level:  Preschool - Grade 3
DRA Level:  16
Lexile Measure:  220
Grade Level Equivalent:  1.4
Guided Reading Level:   I    
"This deliciously scary offering, paired with Linda Williams's The Little Old Lady Who Was Not Afraid of Anything is guaranteed to haunt Halloween storyhours.  (School Library Journal)"
"Even when they know the cozy end, kids will enjoy going back to those deliciously shivery moments, when ghostly creatures loom in the dark."(Booklist)

"A delicious mix of suspense and wit." (Publishers Weekly, Starred)

"A prime read-aloud candidate." (The Bulletin)

"Young audiences will shiver with pleasure." (Kirkus Reviews)
 
Below are two sample spreads from inside this book. Such cute illustrations. :)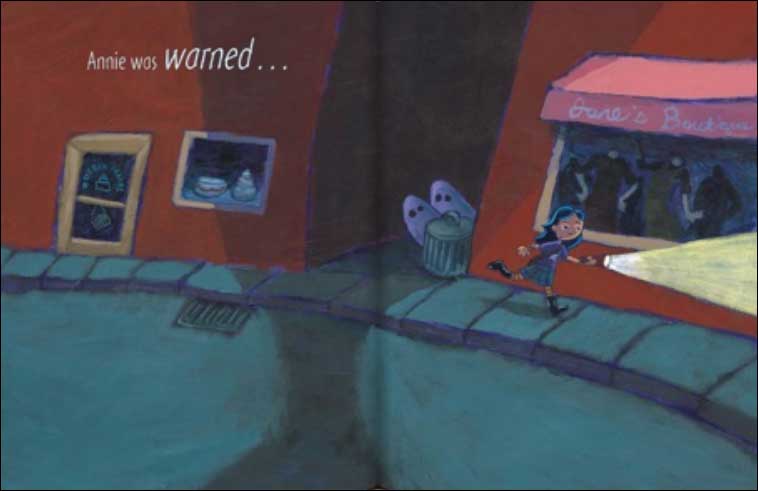 Where to now?
Now that you've seen this great book, what would you like to see now?  Please note that as an Amazon Associate, we earn from qualifying purchases.