Angelo
by David MacAulay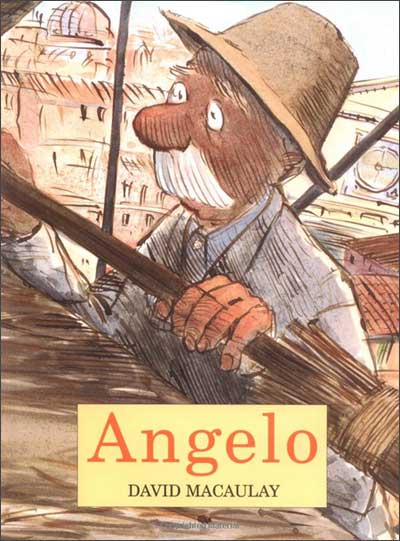 Angelo is an architectural restorer in Italy who doesn't really like pigeons since they cause a mess on the beautiful buildings he restores.Then, one day he finds an injured pigeon,  scoops it up in his hat, and sets off for home, thinking he will just find a place to leave it on his way home. Instead, he is still carrying it when he gets to his house, so he decides it can stay with him "just one night."  He creates a bed for the bird to recuperate in and before long, he's devoting all his spare time to this little bird, which he names Sylvia.
As Sylvia's strength grows, he begins taking her to work with him and on picnics in the countryside. The two continue their friendship over the ensuing years, and Angelo, who worries about Sylvia's well-being after he's gone, even finds a way to build a permanent home for Sylvia in a protected spot of one of his treasured buildings.
What a sweet story! "Although the two part in death, there is enough humor here to relieve the sadness and make this a charming story of an improbable friendship." (School Library Journal) This is an exceptional story for teaching children how giving service to other living things helps to change your perspective on things. A man who once disliked pigeons as a whole grew to love one of them (and in time Syliva's friends too) by an act of selfless service.
Angelo Reading Level

Interest Level:  all ages
DRA Level:  30
Lexile Measure:  570L
Grade Equivalent:  3.8
Guided Reading:   N

Read-Aloud vs. Individual Reading:
For younger children, this book will need to be a read-aloud rather than for individual reading, as the reading level is too high for children up to third grade.  Most third graders and older children will be able to read this book themselves (as the reading level falls within the average reading ability of third graders).

Below are the first four spreads from inside this unforgettable book: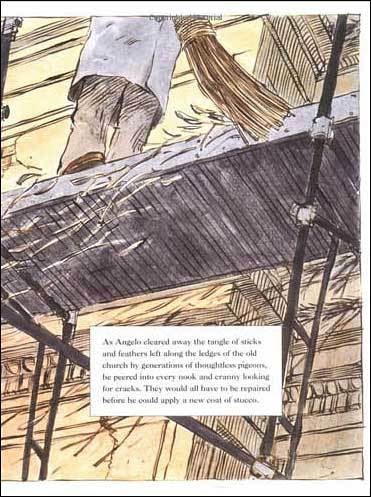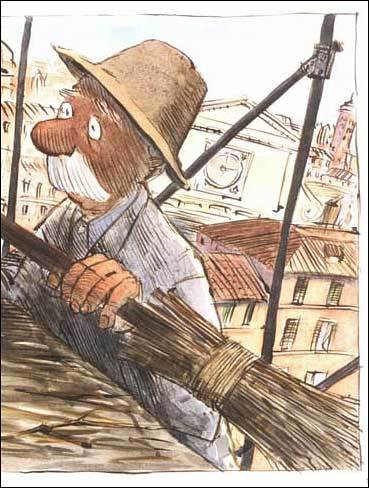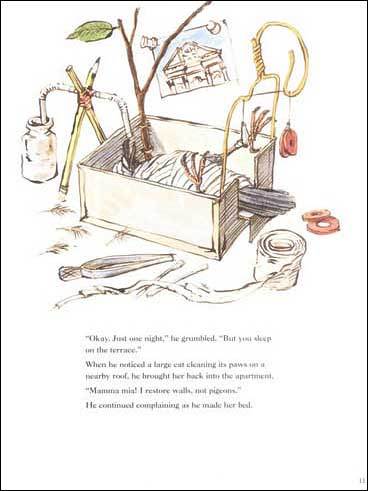 Angelo Lesson/Activity Idea:

After reading this book to my class, we did a simple extension activity during our daily centers time. I gave each child a mini book (with 5 picture/lined pages) and had them make up a story about a time they came across an animal in need and what they did to nurse it back to health.  On the board, I wrote the following simple outline to help guide them in writing their story:
where were you / who were you with
what animal did you see / how was it in danger
where did you take the animal
how did you help it
what happened in the end
The books that they produced were so sweet and well done. This touching story really motivated them to do their best on their own stories!  It was a pretty simple related lesson/activity idea, but I will definitely do it again.

see this book on Amazon         character education books           DRA Level 30 books           Guided Reading Level N          David Macaulay books
---