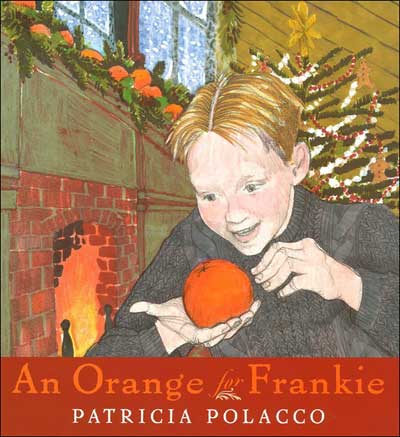 An Orange for Frankie

by Patricia Polacco
Summary of An Orange for Frankie:
Set during the Great Depression, this is a moving story about how the joy of giving can be contagious. Frankie, the youngest in the Stowell family, sees a poor hobo passing through town and gives him his favorite sweater to help the hobo stay warm. When his family hears of his generosity, they are moved and join together to give him a special gift.  "Like many of Polacco's picture books, this holiday story about gifts and giving is based on a chapter from her own family history."  (Booklist)
"Polacco's watercolor-and-pencil illustrations are well rendered as always and appropriate for this slight but wordy, nostalgic tale." (School Library Journal)  "Holiday treats abound in a colorful and touching story of generosity and the ties that bind, based on a story of the author's great-uncle. " (Publishers Weekly)

Reading Level for An Orange for Frankie

Interest Level: Grade 1 - 5              
DRA Level:  38
Lexile Measure: 780L
Grade Level Equivalent:  4.1
Guided Reading Level:  P
Read-Aloud vs. Individual Reading:
For kids in first to third grade, this book will need to be a read-aloud rather than for individual reading, as children generally do not read on the reading level (difficulty level) of this book until the end of third grade. The majority of fourth and fifth graders should be able to read this book independently.
See Inside An Orange for Frankie

Below are four sample spreads from inside this book.  Fans of Patricia Polacco will immediately recognize her trademark watercolor-and-pencil illustration style.  And, these sample pages will give you an idea of how much words are on each page (which, on our opinion, was a bit much. We liked the story but felt it was more wordy than necessary).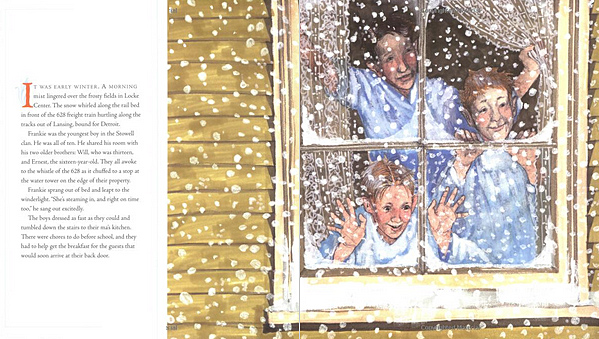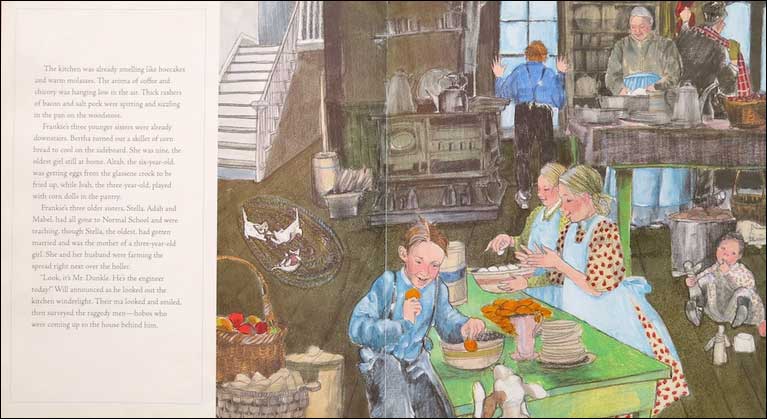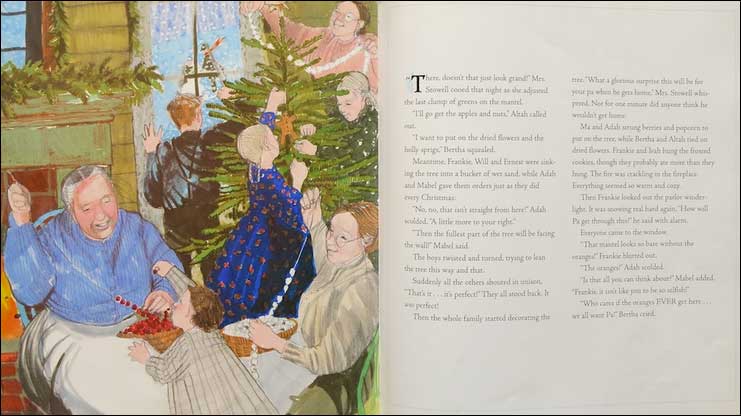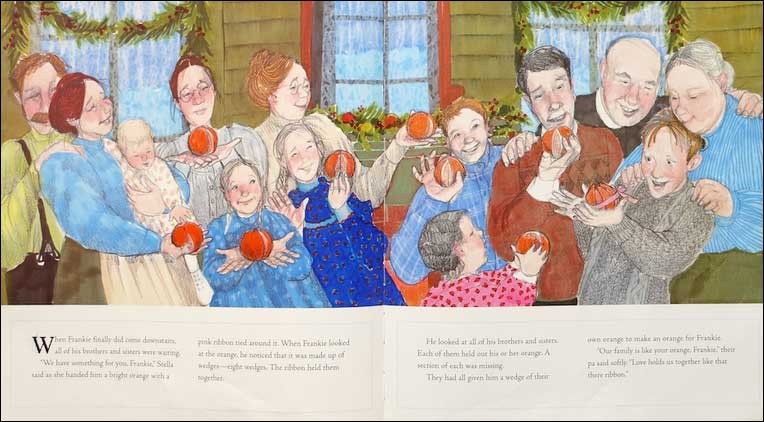 An Orange for Frankie Lesson / Activity Ideas
There are quiet a number of lesson/activity packets available for An Orange for Frankie on the popular teacher website teacherspayteachers.com.  We haven't personally used them with our classes, but they all seem to have a lot of positive reviews. (If you aren't familiar with this site, it's full of lesson plans, activities, learning games, and other curriculum materials made by teachers. We LOVE the site!!).
To see these An Orange for Frankie lesson / activity ideas, click the link or the pictures below.