Amanda Bean's Amazing Dream


A Mathematical Story

by Cindy Neuschwander, illustrated by Liza Woodruff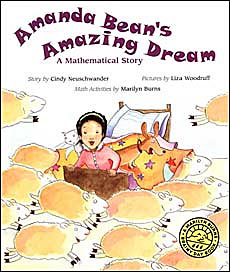 (2nd grade - 4th grade) Amanda Bean loves to count but isn't sure about why she needs to learn multiplication. Her teacher says it will speed up the process, but she can't quite see it. That is, until she has a crazy dream full of sheep on bicycles, knitting grannies, and more. In the dream, she tries to count the sheep, balls of yarn, and sweater sleeves, but she can't count it fast enough. She then heeds the advice of the talking sheep and uses multiplication. When she wakes from her dream the next morning, she's excited to go to school... and she's ready to finally learn multiplication.
This book is best suited for very early lessons in teaching multiplication, as it deals with WHY multiplication is a useful math skill to acquire. To be clear, this book does not teach HOW to do multiplication, just why it's better in certain situations.That's why we think it's really best for those very early lessons.

And while this book was clearly written to teach multiplication, "the light tone...and buoyant good humor of Liza Woodruff's ink-and-watercolor illustrations keep it afloat." (Booklist)   Below are the first several spreads from inside this book: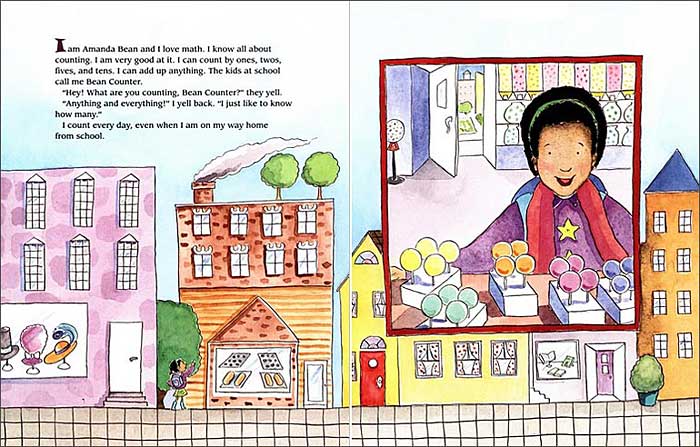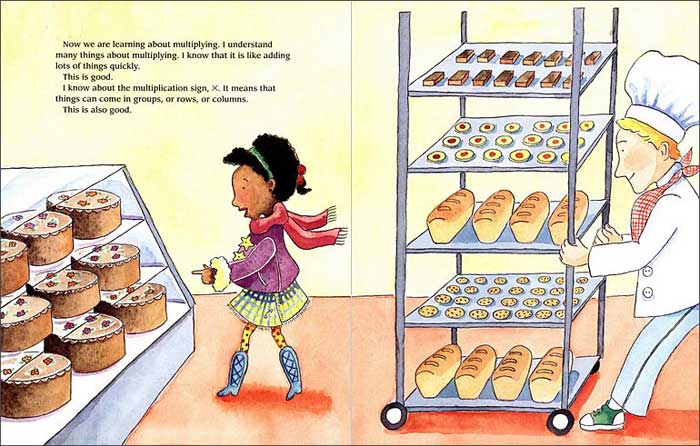 Where to now?
Now that you've seen this great book, what would you like to see now?  Please note that as an Amazon Associate, we earn from qualifying purchases.