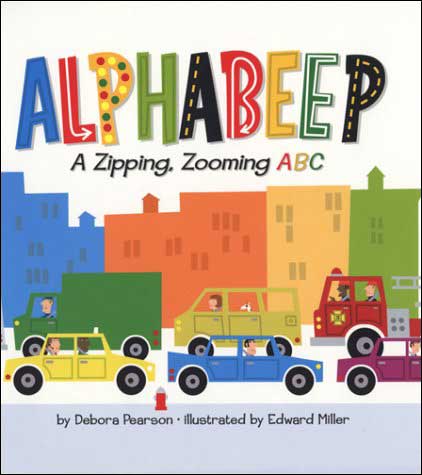 Alphabeep: A Zipping, Zooming ABC
by Debora Pearson
illustrated by Edward Miller
Children will zip, zoom through the alphabet in this colorful concept book designed to be helpful in teaching the alphabet (ambulances, Zambonis...). The result is SO adorable! We love all Edward Miller books. His retro-style illustrations are such fun. Maybe it just reminds us of our own childhoods... but kids love them too!
School Library Journal correctly promises that this book is full of "lively text" and "stunningly illustrated in a deceptively simple stylized manner."
Alphabeep Reading Level

Interest Level:  Kindergarten - Grade 2
DRA Level: 24
Lexile Measure:  640L
Grade Level Equivalent:  3.4
Guided Reading Level:  M
Read-Aloud vs. Individual Reading: Kids of all ages can pick out the different items for each letter, but as far as the text in this book, the reading level is high for this audience. Therefore, this book is most appropriate as a read aloud (as opposed to individual reading). Many second graders can likely read this book, but the reading level of preschoolers, Kindergarteners, and 1st graders is lower than this book, so it's best to read this one to kids in this audience.
Below are sample spreads from inside Alphabeep: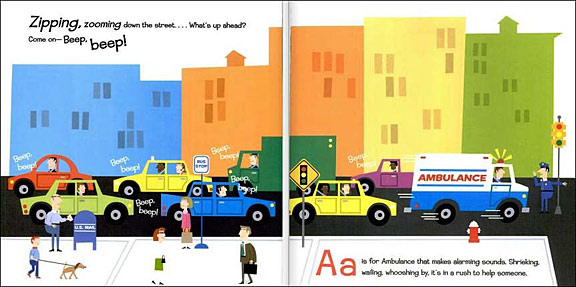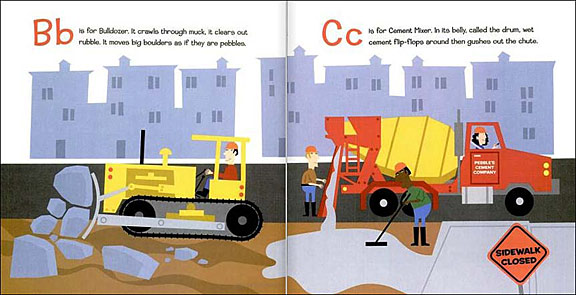 Where to now?
Now that you've seen this great book, what would you like to see now?  Please note that as an Amazon Associate, we earn from qualifying purchases.