Alpha Oops! Series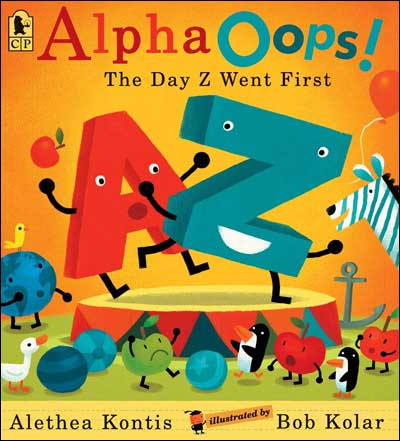 Alpha Oops! The Day Z Went First
by Alethea Kontis
illustrated Bob Kolar
This book is a lot of fun! As letter A is introducing himself, letter Z jumps in, insisting that he get an equal turn at going first. He's followed by letters Y, X, W and P, and soon chaos breaks out. Adorable digital illustrations imbue each letter with personality. 
"Plenty of details to absorb, colorful images to grab the eye, and a confused letter template running below the action create alphabet antics for early readers. A fun addition."  (School Library Journal)
"Hysterical... A must for preschool and elementary classrooms." (Kirkus Reviews)
Interest Level:  Preschool - 3rd grade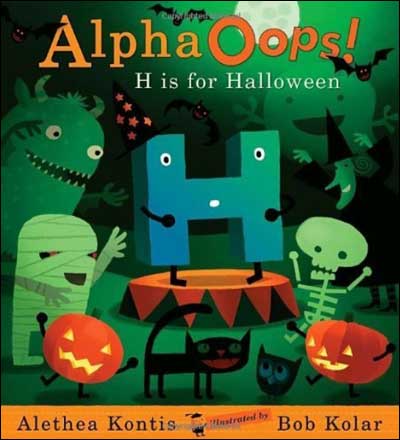 Alpha Oops! H is for Halloween
by Alethea Kontis
illustrated by Bob Kolar
The misbehaving alphabet is back, and there's no telling who will take the stage next. Z for zombie? P for pirate?  In this sequel, the little personified letters once again take center stage, this time in a Halloween pageant full words like zombie, nightmare, kraken, vampire, and undead.
School Library Journal called this book "a winsome union of humorous text and art...an ideal addition to holiday collections." 
And Booklist ended their review by saying that "for kids who have outgrown basic ABC books and revel in the spooky side of Halloween, it offers a more engaging experience than your average alphabet book."
Interest Levels        Preschool - 3rd grade


Below are sample pages from inside both of these books. The first spread is from Alpha Oops! The Day Z Went First, and the second two spreads are from Alpha Oops! H is for Halloween.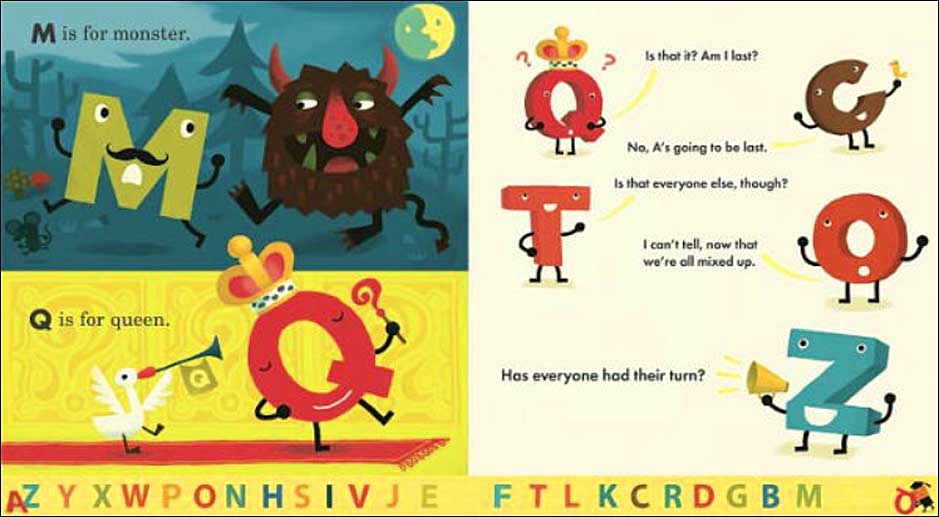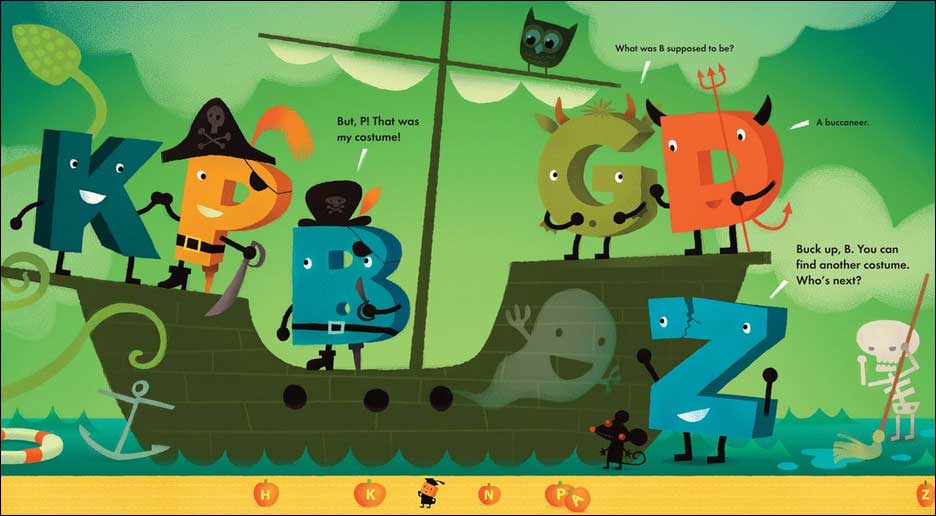 Where to now?
Now that you've seen this great book, what would you like to see now?  Please note that as an Amazon Associate, we earn from qualifying purchases.