All the World
by Liz Garton Scanlon
illustrated by Marla Frazee
All the World has simple, lyrical couplets and lovely illustrations that combine to create a powerful celebration of the world and humankind. The story follows a multicultural family throughout one summer day as they go to various places (a farmer's market, a cafe, a lakeside pavilion...) and share the small moments of their lives together.
Every once in a while, a book comes along that reminds us to notice the beauty in the ordinary. This is one of those books, full of lovely watercolor illustrations and lyrical but spare text about how wonderful an ordinary day can be! Frazee's gorgeous, watercolor and pencil illustrations communicate the beauty and wonder that exists in our everyday lives.

All the World Reading Level

Interest Level:   Preschool - 1st grade
DRA Level:  30
Lexile Measure:  380L
Grade Level Equivalent:  1.3
Guided Reading Level:   N
Read-Aloud vs. Individual Reading:
This book will need to be a read-aloud rather than for individual reading, as the reading level will be too high for kids in the intended audience.  However, the power of the book is in the illustrations more than the words, so kids will still get much out of the time they spend on their own with this book.
In their glowing review, School Library Journal rightly called it "a small slice of the world" and "perfection."


Awards Won by All the World
    * Caldecott Honor Book 2010
    * American Library Association Notable Children's Book
    * National Council for the Social Studies Notable Social Studies Book
    * Horn Book Fanfare Award Book
    * International Reading Association Children's Book Award
    * Kirkus Reviews Best Children's Book List
    * School Library Journal Best Books Lists 2009
    * New York Times Best Illustrated Children's Book of the Year

Peek Inside the Book
Below are sample spreads from inside this book. Also, there's a nice little promotional video of this book on the Amazon website.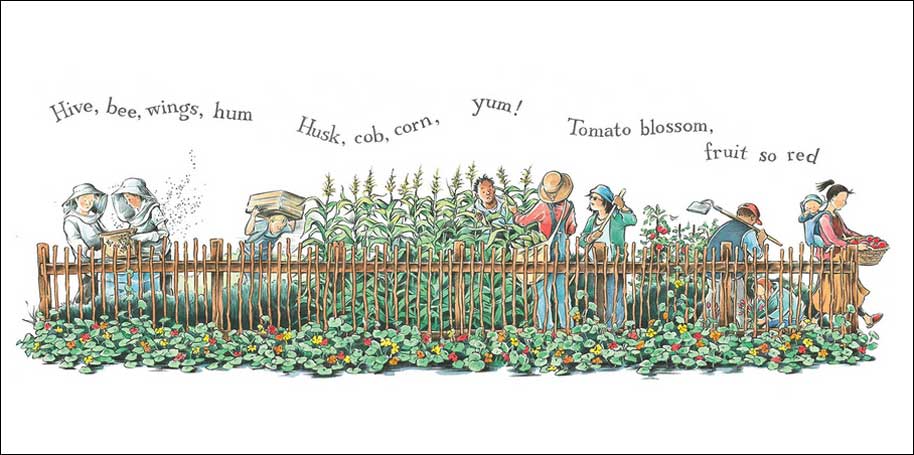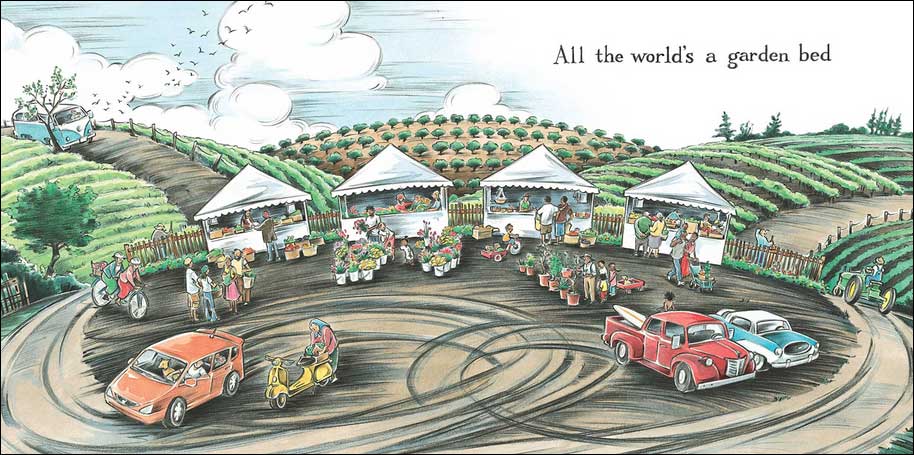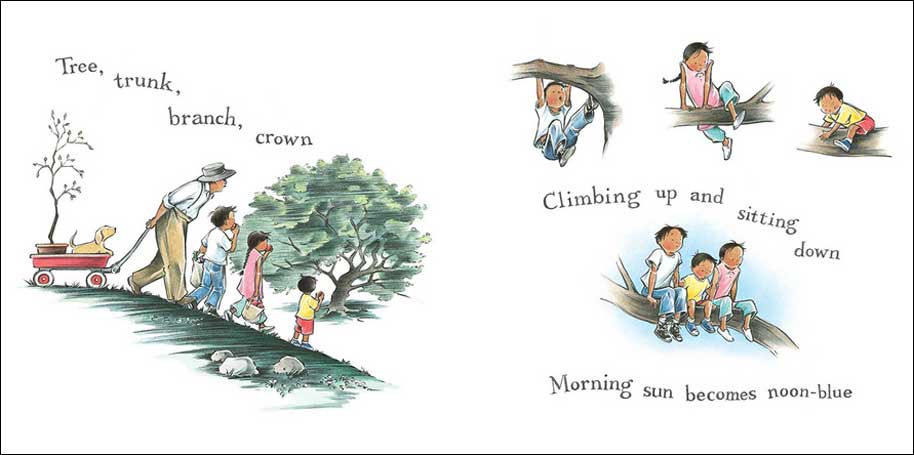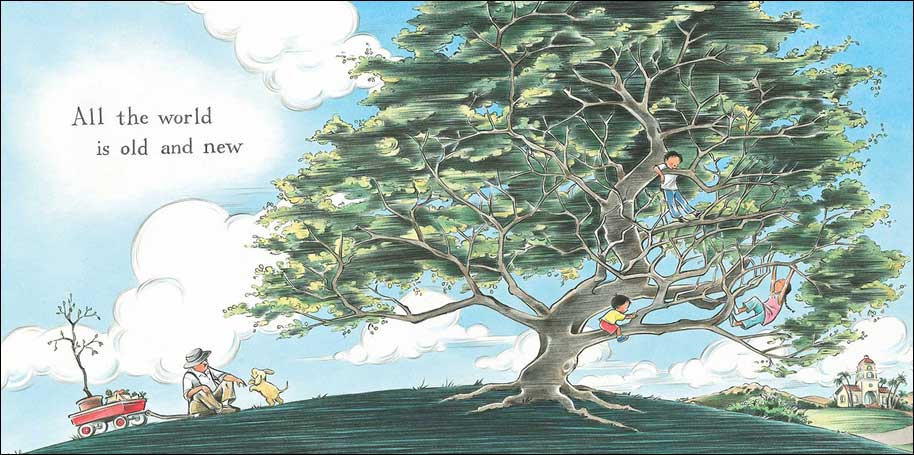 All the World Lesson / Activity Ideas

On the publisher's website, there is a free 16-page teachers guide for this book, with lesson plans and activity ideas for a range of subject areas and age levels.  Some of the pages are shown below.  To access this free guide, click here:  All the World lesson / activity pack


Where to now?
Now that you've seen this great book, what would you like to see now?  Please note that as an Amazon Associate, we earn from qualifying purchases.

Check out Marla Frazee's other books, which are full of delightful illustrations!