All the Colors of the Earth
by Sheila Hamanaka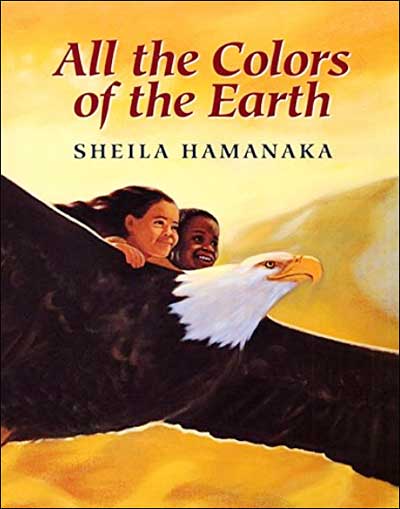 All the Colors of the Earth
by Sheila Hamanaka
What makes our world so amazing is that it's full of so many different colors, including the colors of our skin. Like the first two books on this list, this title compares different skin colors to other familiar items (ie: "...the roaring browns of bears").   However, while those titles have a bouncy, cutesy tone, this book strikes a more serious one, with lyrical language and realistic, sweeping double page oil paintings. For whatever reason, this book is not our cup of tea, but then we admit we lean toward the cutesy stuff.  If you want something more serious, go for this one.
"How better to celebrate ethnic diversity than to look to children, the hope of the future? This glorious picture book does just that."—Booklist

Reading Level
Interest Level:  Preschool - Grade 1
DRA Level:  24
Guided Reading Level:   M
Lexile Measure: AD540L
Where to now?
Now that you've seen this great book, what would you like to see now?  Please note that as an Amazon Associate, we earn from qualifying purchases.