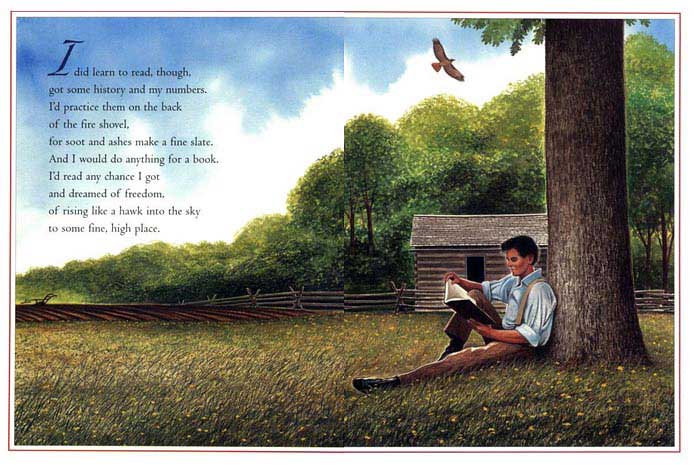 Abe Lincoln Remembers

Abe Lincoln Remembers
written by Ann Turner
illustrated by Wendell Minor
Abraham Lincoln himself narrates this reminiscence of his life--starting with his childhood in a log cabin in the woods, and ending (interestingly) just before he goes to the theater on that fateful night.

Written in somber free verse and paired by richly colored, almost photo-realistic full page illustrations.  Kirkus Reviews ended their review of this book by saying "this handsome and genuinely appealing collaboration transcends the usual picture book biography genre." 

Reading Levels
Interest Level:  Grades 1-4
DRA Level:   30
Lexile Measure:  790L
Grade Level Equivalent:  3.8
Guided Reading Level:  N 
Reviews
"Teachers looking for books to read aloud on Presidents Day may want to consider this one."  (Booklist)
"Crisp, richly colored paintings accompany somber prose in this dreamy evocation of Lincoln's life and accomplishments." (School Library Journal)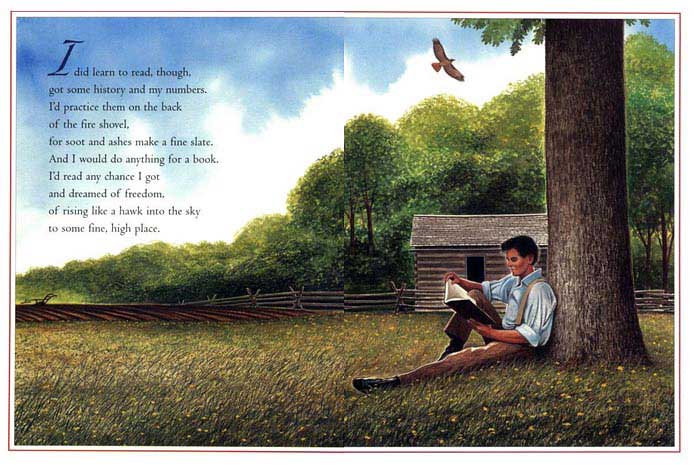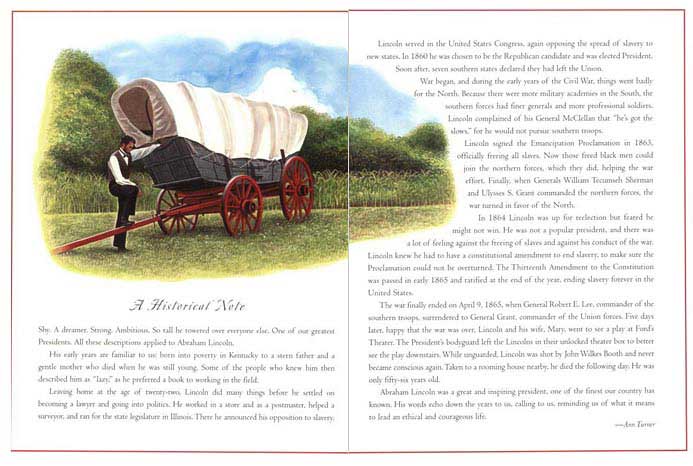 Looking for kids books on Abraham Lincoln?  Check out our

sale kids books on Lincoln & Washington

Just $2.75 each!  Check out our list of kids books about Abraham Lincoln and George Washington. We often have this fantastic book in our inventory.  If we don't currently have this exact book today, there are likely lots more good books to choose from about this particular topic. All at 50% off retail!

Please note that if you purchase an item from Amazon, they give us a small referral fee. And that helps us cover the costs of this website.



return to list of Abraham Lincoln books or American History books or President's Day books