A You're Adorable!

by Martha Alexander

A You're Adorable!
by Martha Alexander
We're working on a write up of A You're Adorable. In the meantime, here is a peek inside. The format is simple and perfect for teaching adjectives, as almost every letter is represented with an adjective describing why the subject is so amazing!  (ie: "A You're adorable, B You're so beautiful, C You're a cutie full of charm...).
Note: A few letters are paired with nouns, not adjectives (as you can see in the letter F below). However, enough letters used adjectives that we think this is a fun and cute book to use when teaching adjectives!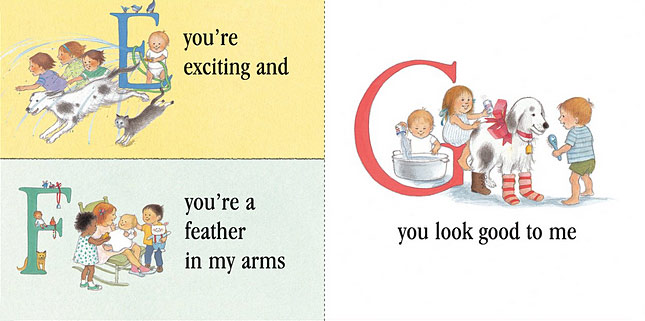 Please note that if you purchase an item from Amazon, they give us a small referral fee. And that helps us cover the costs of this website.