A Verb for Herb

by Maria Fleming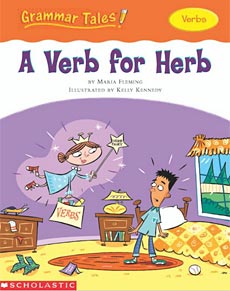 Herb is laying on his bed, bored and blue, when suddenly a fairy appears and shows him all the fun, active things he can do (dance, hop, cook, invent...)  This provides a great story line for depicting a whole bunch of kid-friendly action verbs.
As with other books in this Grammar Tales series, we really like the bouncy text and cute, cartoony illustrations. These made-for-teaching types of series aren't always winners, but we think this one is!  Our only complaint: it's a little short.
Grade Level Equivalent:  2.3          Lexile Measure:   AD380L


Below are sample pages from inside the Grammar Tales book A Verb for Herb: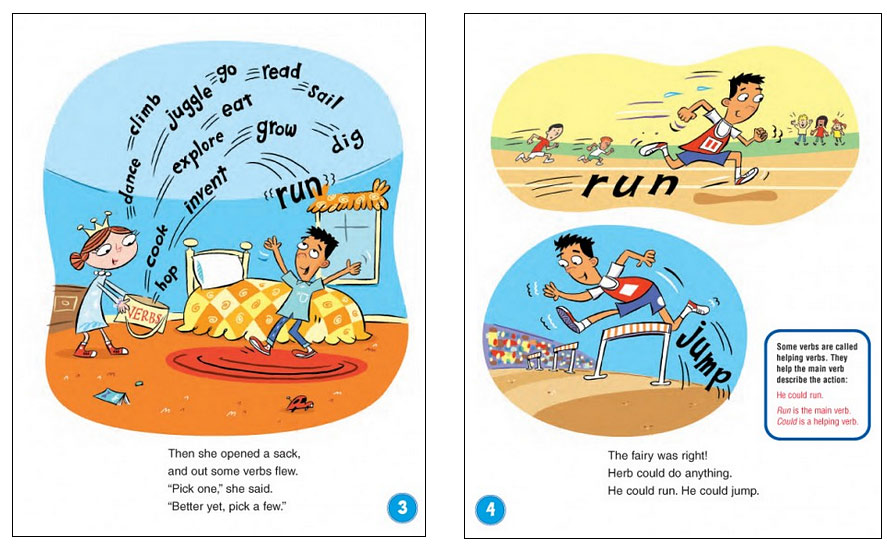 Please note that if you purchase an item from Amazon, they give us a small referral fee. And that helps us cover the costs of this website.


---
You may also want to check out other books in the Grammar Tales series. They are admittedly not always the world most clever books, but they are such a great help in the classroom for a really wide range of teaching topics. We read MANY of these when teaching our classes!  To learn more about this series, click on the book covers below or the link above.



---