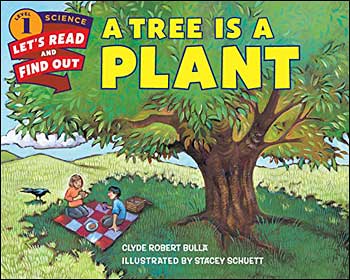 A Tree is a Plant
by Clyde Bulla
illustrated by Stacey Schuett
This title in the "Let's Read and Find Out Science series is "a good starting place for understanding trees." (Booklist) Through the example of an apple tree, readers learn how a tree grows, how it is nourished from the sun and water, how water travels up from the root system, etc. Stacy Schuett's charming paintings are a perfect fit for the text and the fun suggested experiments make for great additions to lessons on trees for kids.

Reading Level for A Tree Is a Plant
Interest Level:         Kindergarten - Grade 1
Grade Equivalent:   Level 1.9
DRA Level:              Level 16
Guided Reading:     Level J
Lexile Measure:      AD290L
Read-Aloud vs. Individual Reading:
This book will need to be a read-aloud rather than for individual reading, as the reading level will be too high for the majority of kids this age. In general, children read on this reading level at the end of first grade/beginning of second grade.

See inside this book
Below are sample spreads from inside this book.  Great illustrations and full of great information!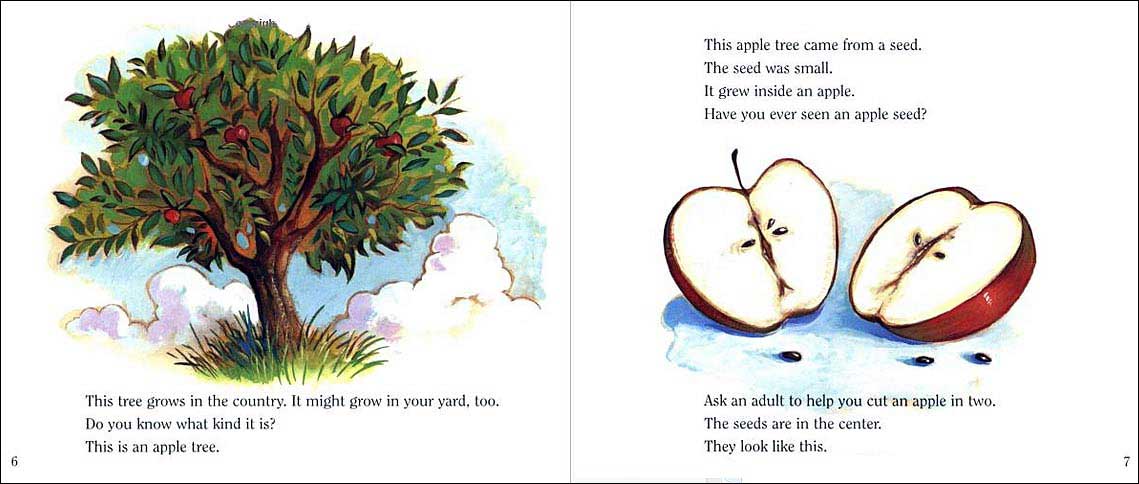 Where to now?
Now that you've seen this great book, what would you like to see now?  Please note that as an Amazon Associate, we earn from qualifying purchases.

SALE books on plants for kids-- just $2.75
50% off retail! Perfect for teachers and parents. These books are used but in great shape!  Kids are hard on books. Don't waste your money on new, pristine books that will stay pristine for 5 minutes. Our used [but still very good] book sets are a perfect middle ground.
Or check out other books in the Let's Read and Find Out Science series. We LOVE this series. The authors and illustrators do such a good job of taking complex science subjects and putting them into kid friendly doses and language!  They are definitely worth checking out. You can learn more about this great series by clicking on the book covers below or the link above.