A Symphony of Whales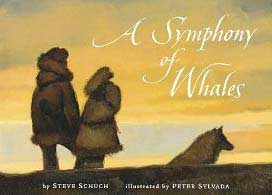 by Steve Schuch; illustrated by Peter Sylvada

A Symphony of Whales is based on a true story that took place during the winter of 1984-1985, when thousands of whales were trapped by encroaching ice off the coast of Siberia. The people of the Siberian Chukchi Peninsula joined forces with the crew of a Russian icebreaker in attempting to free the trapped animals.
This book builds on this true event with a fictional story of a young girl, who hears whale music in her dreams and understands that what the icebreaker crew needs to do is add music to the whale calls that they have been broadcasting to the trapped animals. According to the girl, the music would calm the beluga whales and entice them to follow the boat to safety. The crew tries folk music, then rock music, and both fail. Finally, a classical symphony entices the whales to follow, and singing along with the symphony, they make their way behind the icebreaker to the open sea.


Interest Level:   Grade 2 - Grade 5    
DRA Level:  38
Lexile Measure:  460L

Below are two spreads from inside the book. There is quite a bit of text in this picture book, but the story is well written and nicely complemented with Sylvada's oil paintings.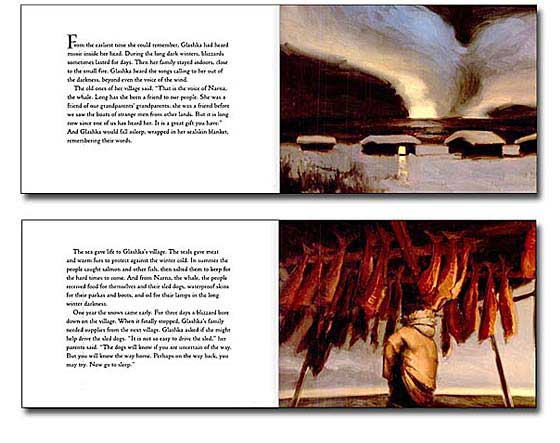 Or, to learn more about this particular book, click the link below to visit this bookpage on Amazon.com.  Please note that if you purchase an item from Amazon, they give us a small referral fee. (This helps pay for site hosting costs, thus allowing us to keep everything free for site visitors!)

---