A Seed is Sleepy

by Dianna Hutts Aston;
illustrated by Sylvia Long
A Seed is Sleepy is an artistic, "contemplative" (School Library Journal) title about the somewhat anthropomorphized qualities of seeds, (sleepy, adventurous, naked...) Each spread is devoted to a specific quality, with a short phrase like "A seed is sleepy", a few paragraphs of text explaining why this is the case, and richly detailed sketches.
School Library Journal ended their starred review of this book by saying, "this book is a wonderful addition to units that focus not only on seeds and plants, but also on writing and the language arts." Indeed, this book would be a fantastic jumping off point for an activity that mixes creative writing and art with science.
Interest Level:  Gr. 1-4             Grade Equivalent:  3.7           Lexile:  AD750L
See Inside

A Seed is Sleepy

Below are sample spreads from inside this book.   We love the illustrations, and the concept of applying human traits to seeds is really well done!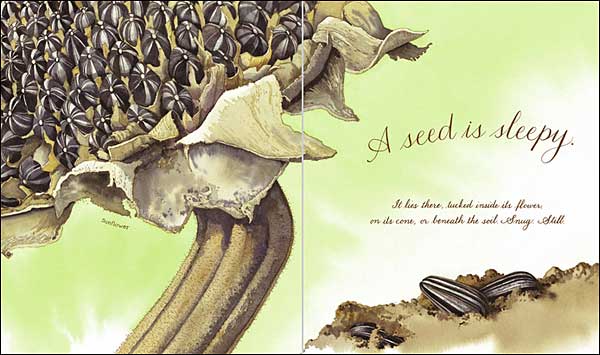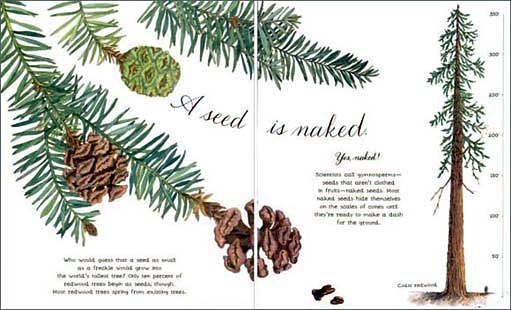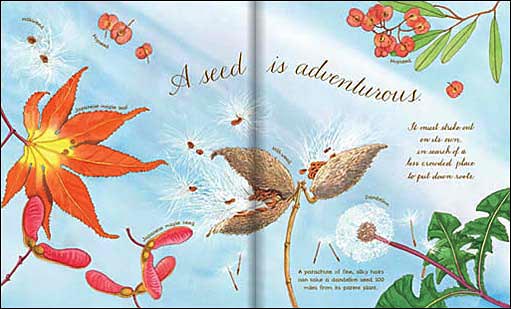 Please note that if you purchase an item from Amazon, they give us a small referral fee. And that helps us cover the costs of this website.


---

This is a great book, but if it's not exactly the book you are looking for, you can see:
---