A Second is a Hiccup
by Hazel Hutchings and  Kady Denton
A charming, kid-friendly way to help kids think about the different facets of time. For example, "A second is a hiccup / The time it takes to kiss your mom / Or jump a rope / Or turn around." Children will relate to the examples given for seconds, minutes, hours, week, month...
We extend the learning by having students brainstorm their own examples as a group, then create their own book in this format. 
Booklist and School Library Journal gave this book a starred review, and we agree. This is one of our favorites in this category!  In fact, it was selected as a Booklist Editors Choice Children's Book for 2007!


Reading Levels
Interest Level:  Preschool - Grade 2
DRA Level:  30
Lexile Measure: 740L
Grade Level Equivalent:  2.8
Guided Reading Level:  N

Below are sample spreads from inside this book.  The first sample spread talks about minutes and the second talks about hours. Each gives examples of what can be done in that time particular time period.  The rhyming text is fun but it's the illustrations that really won us over.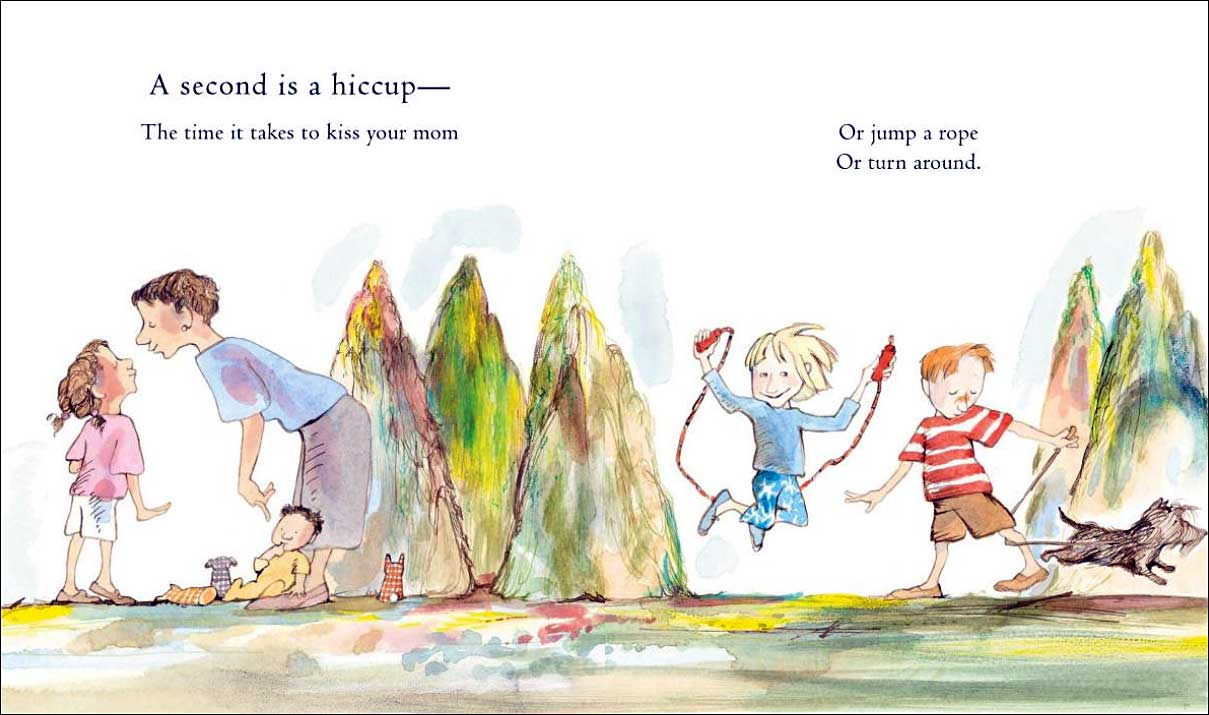 Where to now?
Now that you've seen this great book, what would you like to see now?  Please note that as an Amazon Associate, we earn from qualifying purchases.