A Remainder of One
by Elinor Pinczes & Bonnie Mackain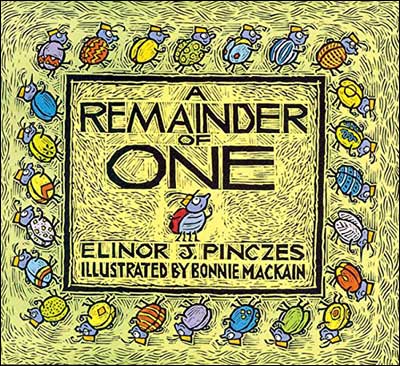 In A Remainder of One, the ants are back with more problems dividing their troops, this time for an upcoming parade. No matter how they divide their 25 member army, poor Joe Bug is always left alone. They try 2 lines of 12, 4 lines of 6, and 3 lines of 8. How can they divide up without a remainder of one? 
We really like this book. The illustrations are fun and the text is bouncy and rhythmic. Your kids will stay with you to the end, eager to see what happens to little Joe Bug.   And, on top of the division lesson, kids "will identify with Joe being left out...and will certainly have a clearer understanding of remainders." (School Library Journal)
If you like this book, be sure to check out this duo's other math book with the same cute little ant characters: One Hundred Hungry Ants.
Reading Level for A Remainder of One:

Interest Level:  Kindergarten - 2nd grade
Guided Reading Level:  L
DRA Level:  20
Lexile Measure:  570L

Read-Aloud vs. Individual Reading:
For kids in Kindergarten and first grade, this book will need to be a read-aloud rather than for individual reading, as the reading level will be too high for the majority of them. However, many to most second graders should be able to read this book on their own (perhaps not at the beginning of the year, but as the year moves on).

See Inside A Remainder of One:

Below are sample illustrations from inside A Remainder of One. These pages should give you an idea of Bonnie Mackain's adorable illustration style plus the amount of text per spread (in general).
The page on the right depicts Joe Bug, the sad little 'remaining' ant that is left out when the ant army divides. As you can read on this sample page, the text is fun and lyrical--a joy to read.  
The next spread in the book is also shown below. It reads: "Down by an orchard of young apple trees, the sunshine felt hot about 90 degrees. So insects all scurried for any cool shade, from mushrooms or leaf, they watched a parade."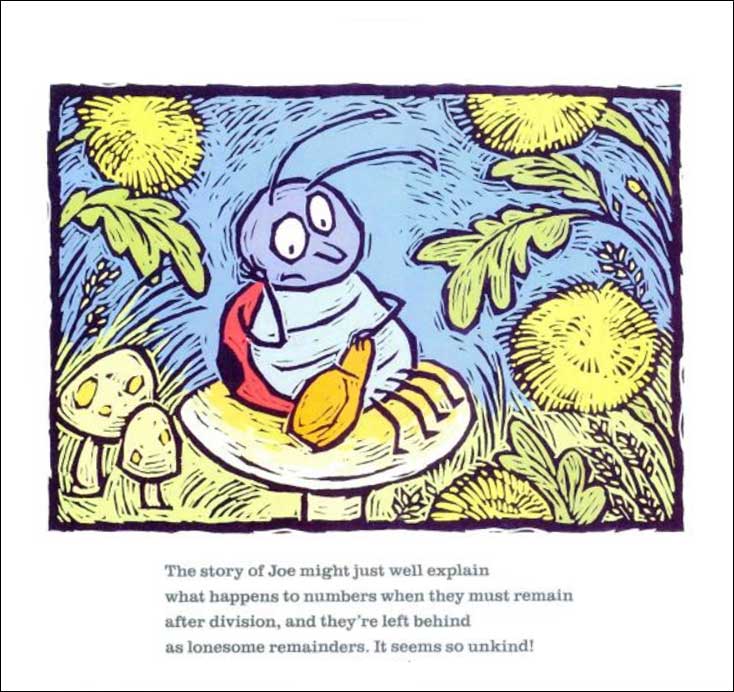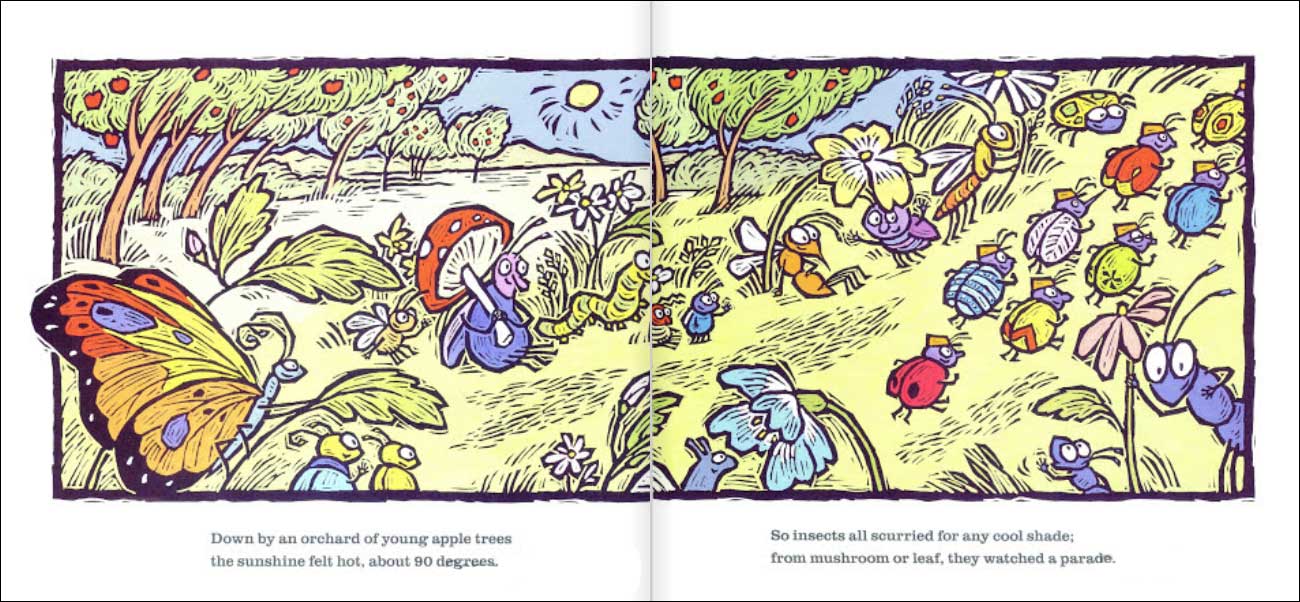 A Remainder of One Lesson / Activity Ideas
There are a lot of lesson / activity packs available on Teachers Pay Teachers for A Remainder of One. We haven't personally used them with our classes, but some have a lot of positive reviews. To see these A Remainder of One lesson / activity ideas, click the link or the pictures below.


BIG SAVINGS! Check out our

SALE kids math books-- just $2.75
Want to save 50%+ off retail? We sell math kids books that are used but still in great shape! Perfect for teachers and parents.

return to books for teaching division  or  see books on other math topics