A Penguin Story

by Antoinette Portis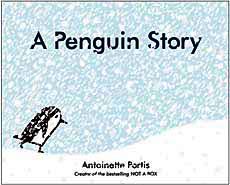 A Penguin Story is by the same creative author / illustrator who blessed this world with Not a Box. Yep! Same one...and the same magic.  If you know that book, then that's all I needed to say. You're sold, right?  :)
But...for those who don't know Not a Box, or might want to know more about this book, here's a little summary:

Sweet little Edna the penguin thinks there are only three colors in the world. All she sees is the white of the ice, the black of the night sky, and the blue of the ocean. Yet, she feels like there must be more out there, so she sets out on a journey to find MORE COLORS.

Without giving too much away, she finds what she is looking for...and realizes that there's even more out there to discover as well.
In a starred review, School Library Journal said "the interplay of the text and pictures nears perfection. A delightful story, delightfully told."  And Booklist said "beautifully designed pages are filled with bold geometric shapes depicting the Antarctic landscapes and the few inhabitants."


Awards Won
  - New York Times Best Illustrated Children's Book of 2009
  - School Library Journal Starred Review
  - Junior Library Guild Selection
  - Parent & Child Magazine Best Books List

Reading Level
Interest Level:   Preschool - 1st grade                  Lexile Measure: 220L

* We're missing the DRA and Guided Reading Level. If you know them, please let us know.

See inside
Below are sample spreads from inside this simple but memorable book. It's amazing how a truly talented and creative illustrator can make such SIMPLE illustrations so unique and special.  Look at the penguin. Such simple lines, yet something about her is PERFECT!  (Kind of like the adorable but simply drawn pigeon in Don't Let the Pigeon Drive the Bus or David of the No David books!)



A Penguin Story activity idea

We guarantee your kids will want to try their hand at drawing little Ednas after reading this book.  We will post a tutorial page listing the steps soon, but in the meantime, have kids make an upside down U, connect the bottom with a little line sticking out for the tail, and then complete the picture with flippers, eyes, a simple beak, and a line down the body. And done.  Kids will be so proud of how close they got to a "REAL ILLUSTRATOR", which builds their artistic confidence!  :)


science books for kids  >  books on arctic animals

Enjoy the books!
Betsy, Cindy, and Virginia (the teachers/sisters behind this website)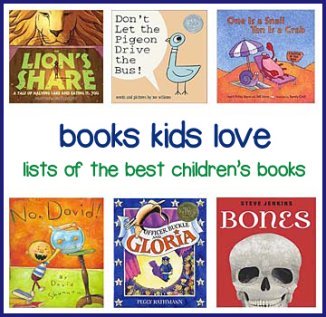 Enjoy our Facebook Feed Here