A Drop Around the World
by Barbara Shaw McKinney & Michael Maydak
Follow a drop of water around the world and watch it change from steam to snow, move inside a plant, go underground, etc...  We haven't used this book in the classroom yet, but it looks like an imaginative book on the water cycle for kids. The Green Teacher promises that "children will never view rain in the same way after reading this book."
This title has been recommended by several teachers who use this site. We're working on getting a copy to review this book ourselves, but in the meantime, we thought we should add this page and ask for your feedback. Have you used this book in water cycle lesson plans?  Should we include it on this list of 'best' water cycle books?  Let us know! From the small amount we have seen so far (from Amazon's peek inside function), it seems as if it may be quite challenging for younger grades but again, until we get a copy, we will leave the reviewing to you!


Reading Levels       
Interest Level:  Grade 1 - Grade 6
Lexile Measure: 820L

Below are sample spreads from inside this book: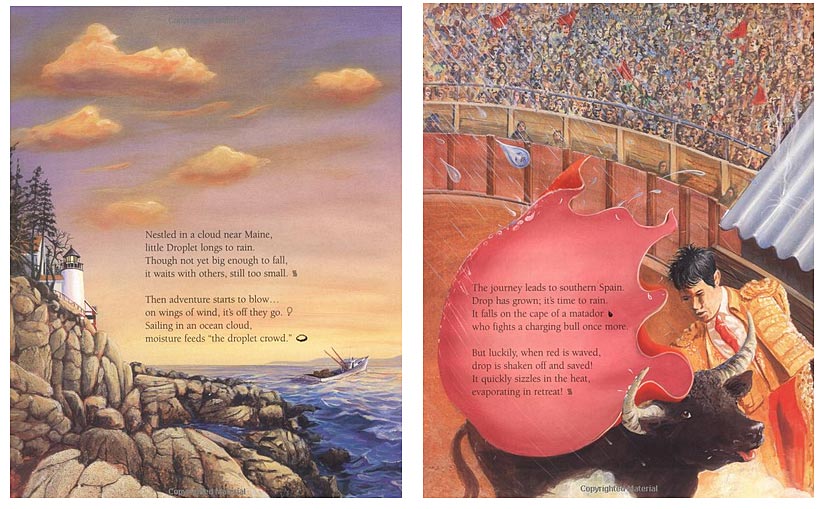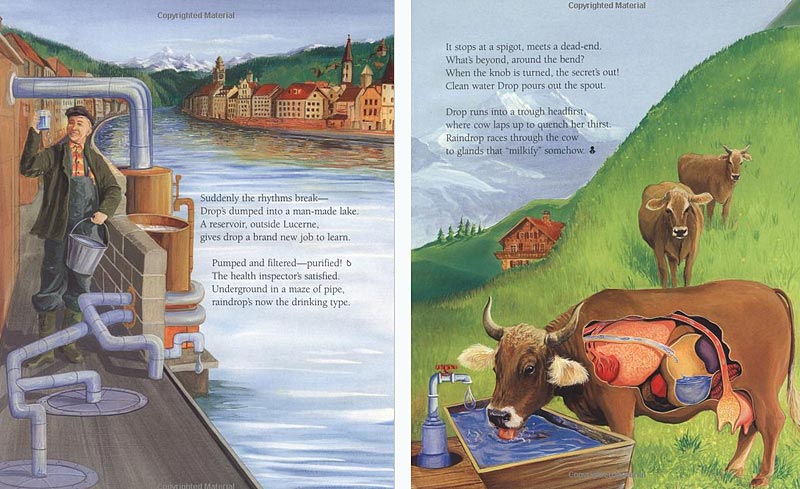 Where to now?
Now that you've seen this great book, what would you like to see now?  Please note that as an Amazon Associate, we earn from qualifying purchases.