A Child's Calendar
by John Updike and Trina Schart Hyman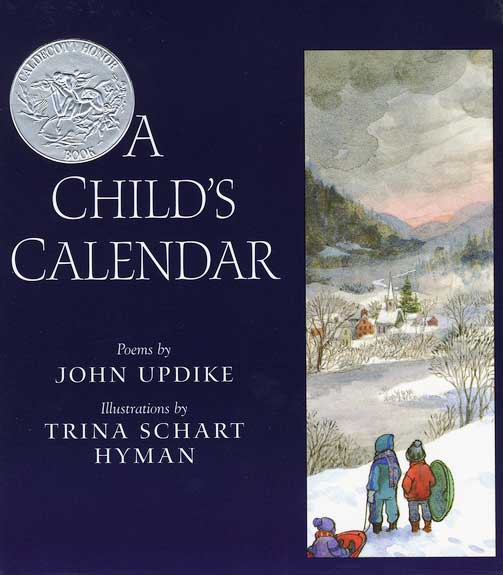 A Child's Calendar is a collection of 12 poems describing the activities in the life of multicultural family and the changes in the weather throughout each month of the year. Hyman's trademark colorful, detailed illustrations accompany each of the poems.
School Library Journal called this book "a good way to introduce poetry and teach the months of the year" and we agree. Plus...you get a little poetry exposure as well. We love cross-curricular lessons!
If you'd like to use this book to help teach the months of the year, try reading the poems out of order to your class without telling them which month is being described. Most of the poems have enough clues that your students should be able to guess the month being described, but if not, you can then show them the illustration. Fun!

This book received the Caldecott Honor in 2000!


Reading Levels
Interest Level: Preschool - Grade 3
DRA Level:  24          
Grade Level Equivalent: 3.5
Guided Reading Level:  M

Below are the first three spreads. All months follow this same format--beautiful full-page illustration on one page and short poem and smaller illustration on the other side.  Fans of the illustrator Trina Schart Hyman will be delighted with her charming, detailed and kid-friendly illustrations in this book.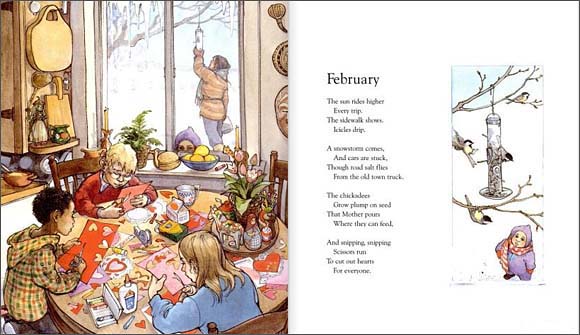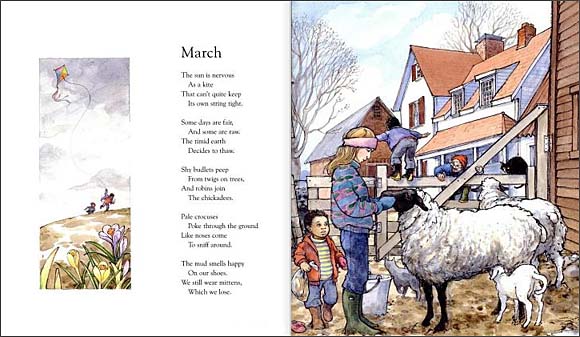 Where to now?
Now that you've seen this great book, what would you like to see now?  Please note that as an Amazon Associate, we earn from qualifying purchases.

This book is a Caldecott Honoree. Click to see all Caldecott Medal or Honor books.