A Chair for My Mother
by Vera Williams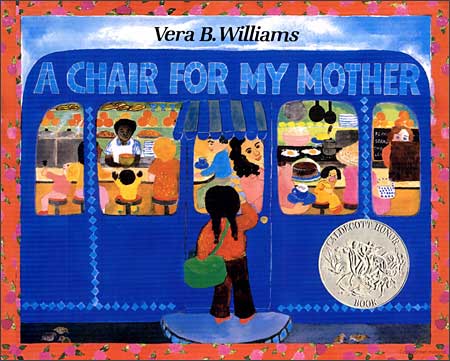 In A Chair for My Mother, little Rosa's family home is destroyed in a fire, so she teams up with her mother and grandmother to save, save, save...until they have enough money to buy a nice comfortable chair that they can all enjoy. Finally, the jar is full, all of the saved coins are counted, rolled and exchanged for dollars, and the trio head off to buy their nice new chair.

Few children's books cover this topic as endearingly and powerfully as this one. Readers get a real sense of the joy the family gets from working together to SAVE for something special.
This book won a number of prestigious awards.  It was named a Caldecott Award Honoree, an American Library Associaton Notable Children's Book, and a Boston Globe Best Children's Book Illustration Award.
A Chair for My Mother Reading Level

Interest Level:    Kindergarten - Grade 2
DRA Level:    24
Lexile Measure:    640L
Grade Level Equivalent:    3.8
Guided Reading Level:    M
Read-Aloud vs. Individual Reading:
This book is probably better suited as a read-aloud than it is for individual reading, as the reading level is a bit high for this audience.  Many second graders can likely read this book, but the average reading level of Kindergarteners and 1st graders is lower than this book, so it's best to read this one to kids in this audience.
See Inside
Below are three sample spreads from inside this book. We love the vibrant, action packed illustrations and all the tiny little details.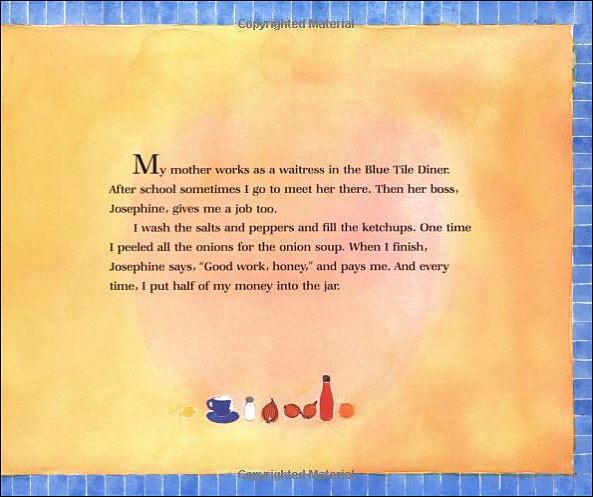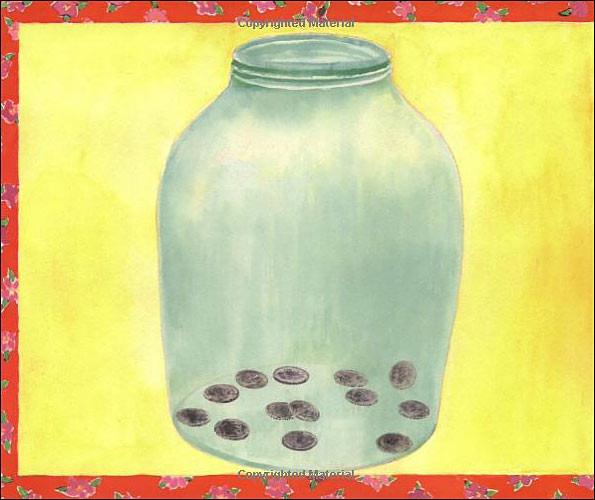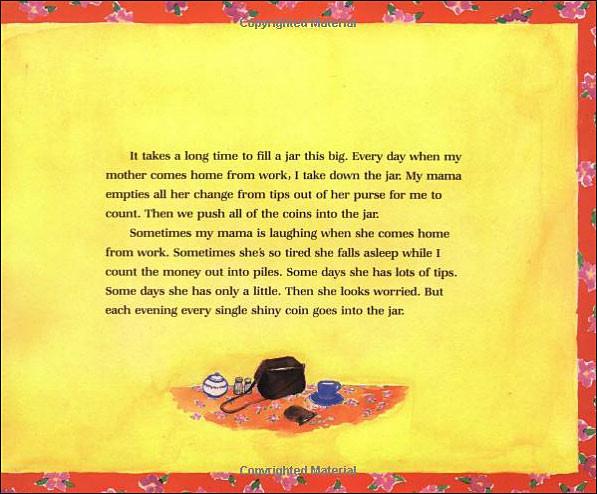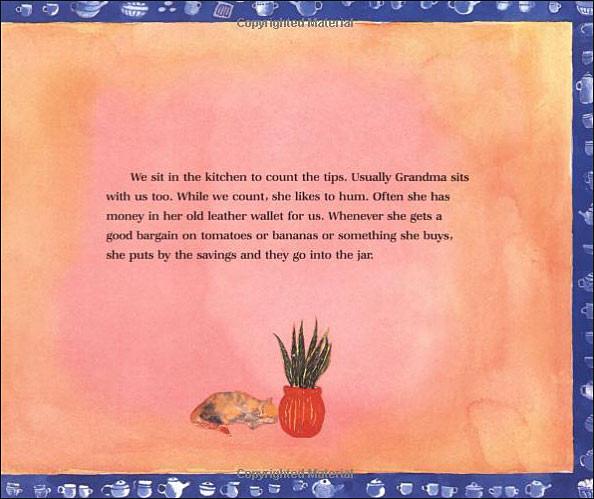 A Chair for My Mother Lesson / Activity Ideas
After reading A Chair for My Mother to my class, I had my students do a quick writing response where they described the perfect chair that they'd like to get for their mother. Wow, were the kids creative and sweet in their responses!  We had some super creative ideas, like a retractable foot bubble bath or a button that brings out tickling feathers (because what mom doesn't want that :) or a chair that turns into a bed so that you don't have to get up.  And then we head some sweet responses that really showed the kids thought of their moms and what they love best (ie: colors, fabrics, place in the house...)
To help kids with the picture portion, we passed out a directed drawing of a chair that kids can then customize.  To get a copy for yourself, click here: A Chair for My Mother lesson / activity #1

There are TONS of A Chair for My Mother lesson / activity ideas online.  One that we found on the blog First Grade Wow is a cute and simple writing/art activity. After reading this book aloud to your class, you do a group brainstorm about saving money as a family, and then you have your students write what they would save for, and lastly, have kids make fingerprint 'coins' in their money jar. 
To get the downloadable handout for this free activity, click here:  A Chair for My Mother lesson / activity #2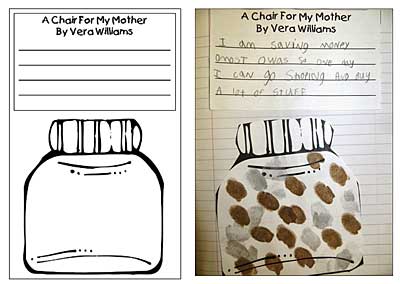 Where to now?
Now that you've seen this great book, what would you like to see now?  Please note that as an Amazon Associate, we earn from qualifying purchases.
see this book on Amazon        Caldecott winners list          character education books          DRA Level 24 books          Guided Reading Level M